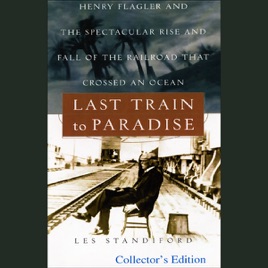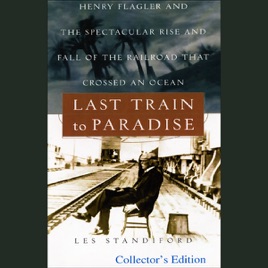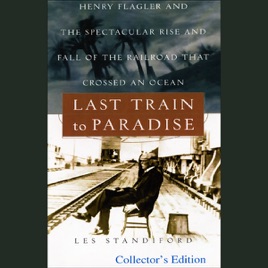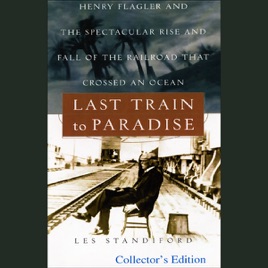 Last Train to Paradise: Henry Flagler and the Spectacular Rise and Fall of the Railroad that Crossed an Ocean (Unabridged)
Publisher Description
The paths of the great American robber barons were paved with riches, and though ordinary citizens paid for them, they also profited. Les Standiford, author of the John Deal thrillers, tells how the man who turned Florida's swamps into the playgrounds of the rich performed the almost superhuman feat of building a railroad from the mainland to Key West at the turn of the century. An extraordinary man and partner of John D. Rockefeller in the Standard Oil Company, Flagler had the vision to build railroads to link this backward territory with the rest of America. Last Train to Paradise shows how he masterminded the nearly impossible engineering feat of spanning more than 100 miles of ocean and islands to reach the southernmost tip of the Eastern seaboard.
Rag
This audiobook is probably the nicest audiobook I have ever listen to. It's so interesting you won't want to put your iPod down. I highly recommend it to anyone.
Gripping Story
This is a fascinating story about the development of South Florida. It is read in the most engaging voice. I highly recommend it to anyone.
great Flagler and Floridian history
This audiobook is a great "read" for anyone interested in the robber barons, Florida history, or Henry Flagler. It's a well-written, well-read version, and the book is structured such that the reader is constantly peppered with interesting new facts and descriptive narrative. A gem!