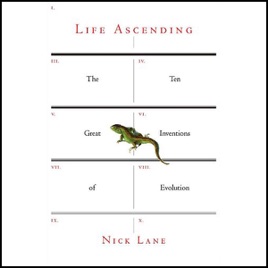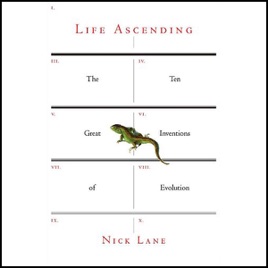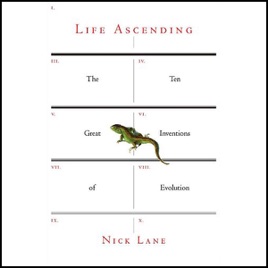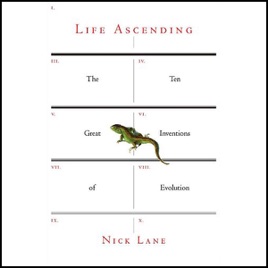 Life Ascending: The Ten Great Inventions of Evolution (Unabridged)
Publisher Description
Where does DNA come from? What is consciousness? How did the eye evolve? Drawing on a treasure trove of new scientific knowledge, Nick Lane expertly reconstructs evolution's history by describing its 10 greatest inventions - from sex and warmth to death - resulting in a stunning account of nature's ingenuity.
refreshingly in-depth
I really enjoyed this book after reading many other pretty good books on evolution, human evolution and start of life on earth. Nick Lane does an excellent job of challenging the reader with heavy science while simultaneously keeping the science always accessible and understandable. I was refreshingly challenged and learned a lot. I especially like the theory he presents of how life may have started: he presents a nearly bullet-proof hypothesis backed by plenty of hard science and plausible ideas. This is my favorite science book since Carl Sagan's Shadows of Forgotten Ancestors.