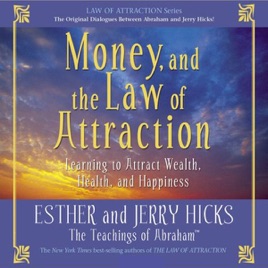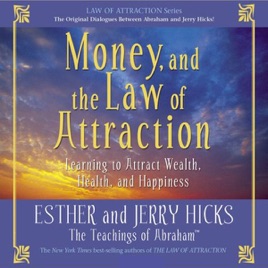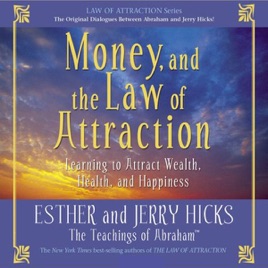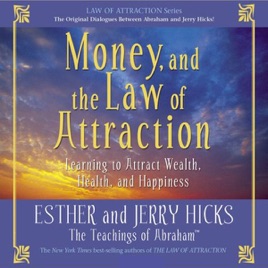 Money, And the Law of Attraction: Learning to Attract Wealth, Health, And Happiness
Publisher Description
In
Money, and the Law of Attraction, Esther and Jerry Hicks present the teachings of the Non-Physical consciousness Abraham. The concepts offered here relate to the topic of abundance and prosperity. They will show you that you truly need to think about what you want in your life and not what you don't want. If you put your attention on thoughts of not having enough money, you are in the perfect position for the creating of more of that which you do not have. For example, when you think about something that you desire but then think about it not yet coming...and then you think about how much fun it will be to have it, but then remember that it costs a great deal of money and you cannot yet afford it...that back-and-forth thinking dilutes your passion and slows the power of your thoughts. That is, the way you are feeling is a signal from your Inner Being telling you that what you're thinking is not in harmony with what you want.

As Abraham says: "There is enough for everyone. The key is for each of you is to see it and want it - and then you will attract it. Know that you have the power to bring into your life whatever you desire. Affirm that money flows to you easily and that you have an unlimited supply of abundance and prosperity".
These books can change your life
I have read all the Abraham (Esther and Jerry Hicks) books. We are being told to tap into a resource which is available HERE and NOW, to anyone. There are powerful lessons in all the books, but I am enjoying this one the most. We can visualize whatever we want to manifest in our lives. I believed wealth and received a sum of money which was totally not expected in the amount I believed I would get. This stuff works, people.
You Can Have It All..and More!
Wealth, health, beauty, love...we are co-creators on the Leading Edge..we are supposed to have fun! The most important thing for you to do (per Abraham) is to FEEL GOOD NOW. You can chose your thoughts, words, and actions that make you feel better and better. Wanting more is why we're here--to expand the Universe. Follow your bliss. Be tapped in, tuned in, and turned on. Be, do, have what makes you feel the Best. This audiobook is a "Feel Good" book that will help you follow your path, go downstream, vibrate at a higher level to attract all that you desire now. Enjoy!
This Book Will Change The World!
The principles in this book if listened to and practiced are life changing! ... and the best thing about it is - all you have to do is listen and think and the world WILL become your oyster. Whether your concerns are around money (or the lack of it) Health (or the lack of it) or relationships ... this book can help you create the miracle that has eluded you until now. The presentation is extremely interesting and unique. I am on the fifth chapter, have listened to a chapter a day and I am feeling and seeing the "magic". I just gifted it to my Son and his family because I want them to feel what this book has made me feel. "The better it gets ... The better it gets! (you'll understand that after you listen to this book! Enjoy! (everything) ... and then tell everyone you know about it! ... and change the world!