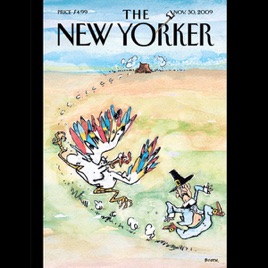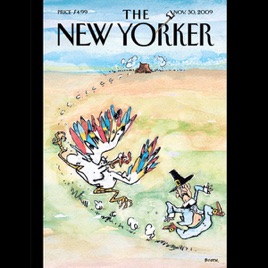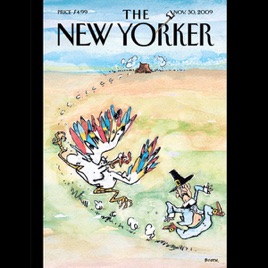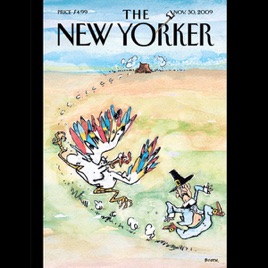 The New Yorker, November 30, 2009 (Roger Angell, Dom Delillo, Mike Sacks)
Publisher Description
In this issue:

COMMENT
"The Fifth War", by Hendrik Hertzberg: Obama's Afghanistan dilemma.

THE TALK OF THE TOWN
"Post Pizza.", by Jeffrey Toobin: The judge who presided over the Pizza Connection trial.
"Naked Truth", by Ben Greenman: Mr. Skin and Blu-ray technology.

THE SPORTING SCENE
"Daddies Win", by Roger Angell: The 2009 baseball season and the World Series.

FICTION
"Midnight in Dostoevsky", by Dom Delillo.

SHOUTS & MURMURS
"My Parents, Enid and Sal, Used to be Porn Stars", by Mike Sacks.

THE CURRENT CINEMA
"Wild Nights", by David Denby: Reviews of Me and Orson Welles and Bad Lieutenant: Port of Call New Orleans.