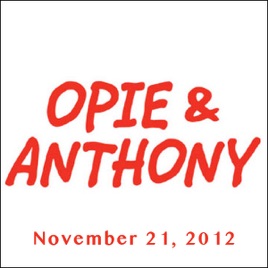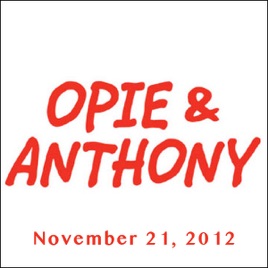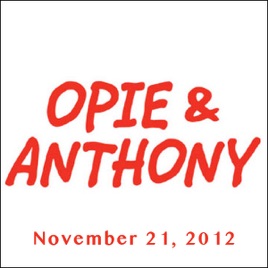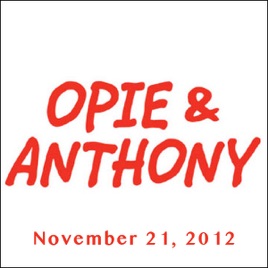 Opie & Anthony, Rich Vos, Dave Attell, And Jacob Tomsky, November 21, 2012
Publisher Description
Today on O&A, we start today's show talking about the bit production output on the show, Mrs. Fields Cookies and Sam's Knick Hat. We continue with Rich Vos in studio and he talks about his stand-up and his life with Bonnie.

We discuss the airlines, Dave Attell joins us in studio and we discuss the middle east. Jacob Tomsky joins us in studio and we talk to him about his book and experiences in hotels around the country.

Sam hosts After O&A Live and he is joined in studio by DJ Whoo Kid. [Broadcast Date: November 21, 2012]

Explicit Language Warning: You must be 18 years or older to purchase this program.