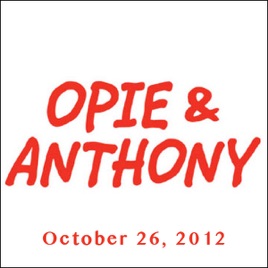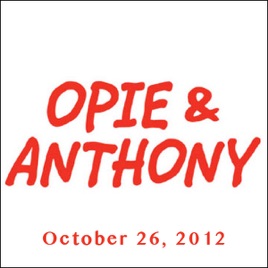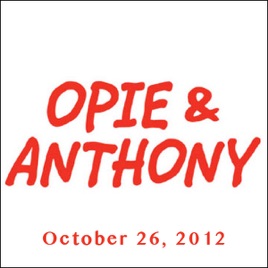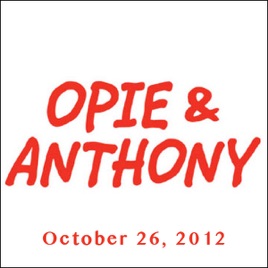 Opie & Anthony, Tom Green, Joe DeRosa, Tom Papa, Ron Bennington, And Kelly Fastuca, October 26, 2012
Publisher Description
Today on O&A, we start today's show with Joe DeRosa and Tom Papa, we discuss jobs and skills and Joe's new web series. Sal and DeRosa discuss the band Rush. We are joined in studio with Ron Bennington, DeRosa and Papa. We discuss music and the movie Planes, Trains, and Automobiles.

Tom Green joins us in studio and we discuss his web videos and bits he used to do on the Tom Green Show. Jim Jefferies calls in and we discuss his new TV series. We call Tom Green's Mom and talk to her about bits that she is still upset about.

Sam hosts After O&A Live and is joined in studio by Kelly Fastuca. [Broadcast Date: October 26, 2012]

Explicit Language Warning: You must be 18 years or older to purchase this program.