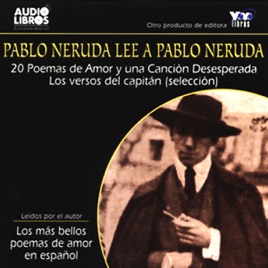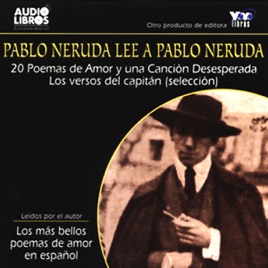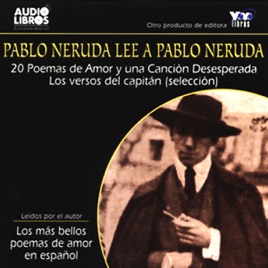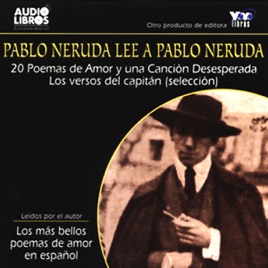 Pablo Neruda Lee a Pablo Neruda [Pablo Neruda Reading Pablo Neruda] (Texto Completo)
Publisher Description
Los mas bellos poemas de amor en espanol, escritos y leidos por Pablo Neruda. Veinte poemas de amor y Una cancion desesperada y Los versos del capitán (selección).

Some of the Spanish language's most beautiful poems written and read by Pablo Neruda.
Magia
Impresionante y mágicamente es escucharle! Él sabía como quería expresarlo y le da el tono e intesidad, suavidad que le es ideal!
Pablo p pablo
Es excelente la poesía de Pablo neruda