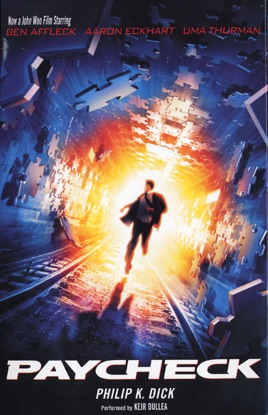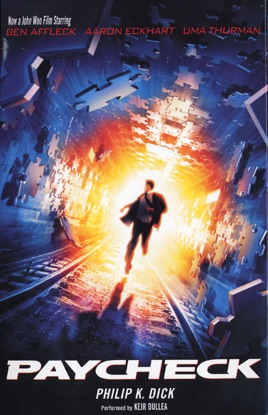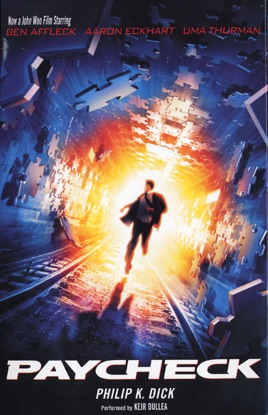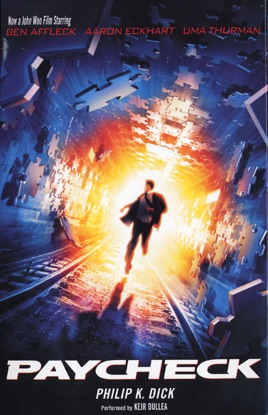 Paycheck (Unabridged) [Unabridged Fiction]
Publisher Description
Electronic mechanic Jennings wakes up with no memory of the past two years of his life, except that he had agreed to work for Retherick Construction. Payment for his services, now completed, is a bag of seemingly worthless objects: a code key, a ticket stub, a receipt, a length of wire, half a poker chip, a piece of green cloth, and a bus token. But when he is confronted by the Special Police, who seem to be investigating Retherick for their own reasons, Jennings finds himself running for his life, realizing that the "worthless" objects are the key to unlocking his recent past, and ensuring that he has a future.
Great Story, so so deal.
This story is also included in the audit book "Minority Report and other short stories." If you like Philip Dick, you should buy that auditbook.