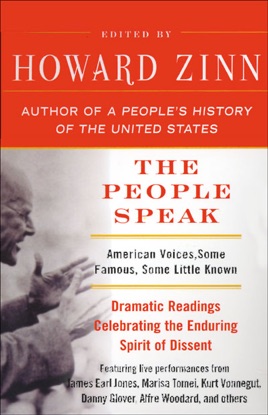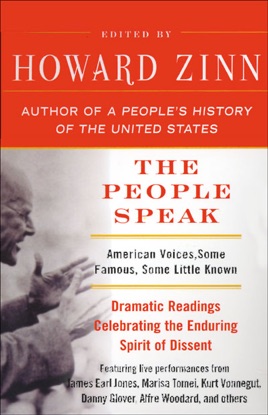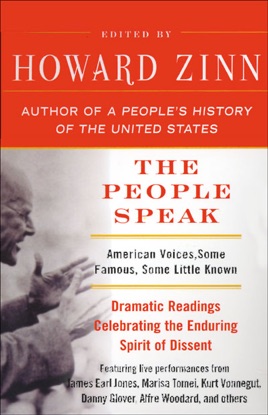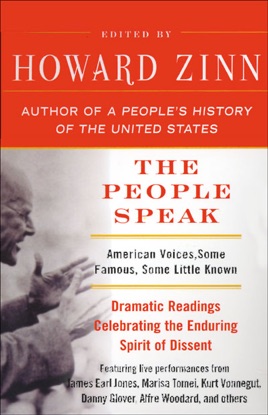 The People Speak: American Voices, Some Famous, Some Little Known (Unabridged) [Unabridged Nonfiction]
Publisher Description
In February 2003, a remarkable event took place at the 92nd Street Y in New York, a celebration of the millionth copy sold of Howard Zinn's great
A People's History of the United States. Zinn drew on the words of Americans, some famous, some little known, across the range of American history. These words were read by distinguished people in the arts: Alice Walker, Alfre Woodard, Kurt Vonnegut, James Earl Jones, Danny Glover, Marisa Tomei, Harris Yulin, Andre Gregory, and others.

From that event, this audio was born. It includes selections from Christopher Columbus, a Lowell mill worker, Frederick Douglass, Mark Twain, Helen Keller, Eugene Debs, a HUAC interrogation, Malcolm X, and a Gulf War resister, which are interwoven with commentary by Howard Zinn. This makes for exciting listening and is on its own an invaluable contribution to understanding American history.
wow
Wow, sometimes that's all that needs to be said. Often not in Zinn's case, the man has so much to say and everybody should really listen, because it's for people like us he wrote it to inspire and insight.