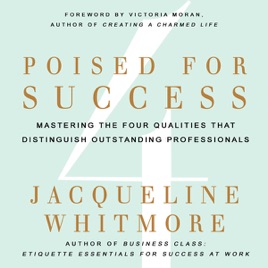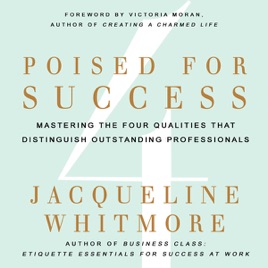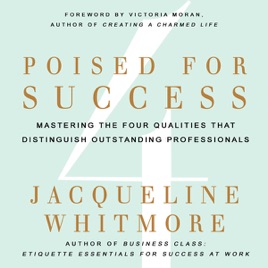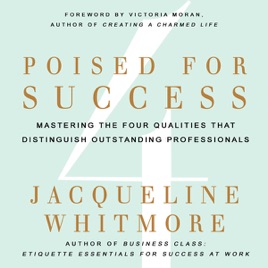 Poised for Success: Mastering the Four Qualities That Distinguish Outstanding Professionals (Unabridged)
Publisher Description
Here are secrets to mastering the details that will get you ahead at work from an international etiquette expert and the author of Business Class, Jacqueline Whitmore.

In the past, the business world favored the aggressive "Type A" personality. But in these unsettled times, being courteous and thoughtful has proven to be a more effective way to win clients and customers and influence others. The competitive advantage depends on your ability to use your emotional intelligence and social graces to take your career to the next level.

In Poised for Success, Jacqueline Whitmore states that good business etiquette is important, but she also knows that there is more to becoming invaluable at work than simply mastering good behavior. In order to be poised for success, you must cultivate what Jacqueline calls the four "P" qualities: Presence, Polish, Professionalism, and Passion. These include how to:

Package yourself for success by refining your personal brand
Nurture professional relationships with flair
Master the five ways to make yourself more memorable
Learn the seven unwritten rules of workplace etiquette


Whitmore, using her 15 years of experience as a protocol and etiquette expert, will arm you with the skills to become more self-aware, more confident, and comfortable in your own skin, and better able to communicate with others in a credible, authentic manner.