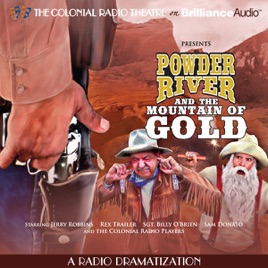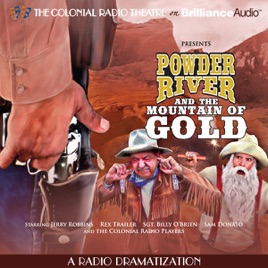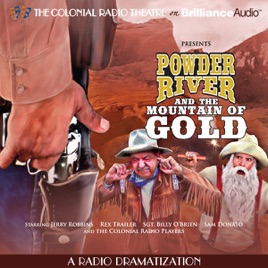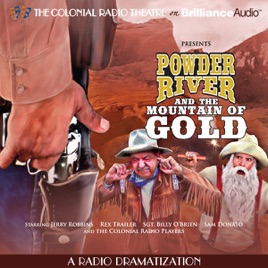 Powder River and the Mountain of Gold: A Radio Dramatization
Publisher Description
Picking up where the Guns of Powder River left off, Britt and Doc, now in California, decide to visit Britt''s Dad, retired U.S. Marshall Dan Mac Masters. But two wily prospectors in the nearby mountains with gold fever bring nothing but trouble - the outlaw Angel Garret and his gang of thieves who are dead-set on stealing the gold.

This epic western features the performances of Rex Trailer, New England's favorite cowboy, and his banjo-strumming sidekick Sgt. Billy, famous for the weekend children's show Boomtown, which aired on WBZ-TV in Boston, Massachussets from 1956 to 1974.
Great characters
Brett's dad is a great character so this addition to Powder River is great fun. The premise is not one of colonials best but the characters and acting make it awesome.
A trip away from Clearmont
I think this was a fun little break from the story line of Powder River.