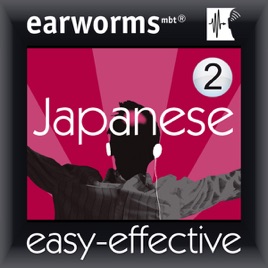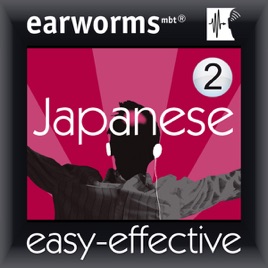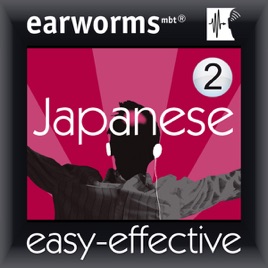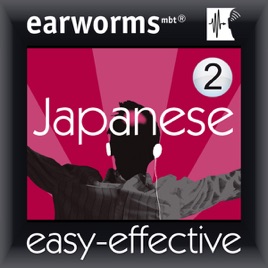 Rapid Japanese, Vol. 2 (Unabridged)
Publisher Description
Earworms mbt is a revolutionary accelerated technique that takes the hard work out of learning.

By listening a few times to these specially composed melodies, with their rhythmic repetitions of Japanese and English, you will pick up over 200 essential words and phrases that will not just be on the tip of your tongue but burned deeply into your long-term memory in next to no time.

If you like music, and want to make rapid progress without any formal knowledge of language learning, Earworms mbt Rapid Japanese is the course for you.

Volume 1 was your survival kit of essential words and phrases to get you by on your trip abroad. Volume 2 will have you talking about yourself (past, present, and future), chatting, and even flirting!
One of the best of its kind (digital book is wrong though)
Great series. I've tried many different language systems and this actually is working well. Note, the digital booklet included with this is labeled Japanese but its actually (incorrectly) the Chinese. iTunes plz fix!
Nice audio lesson. Digital book is correct now.
I really enjoyed part one, and I was a little hesitant about part two, because getting the wrong digital booklet would have annoyed me (even though I probably will never look at it -- romaji, ugh!) Just wanted to let everyone know that the error had been fixed. I can now ignore it in peace. :)
booklet is wrong
I love the rapid japanese but the booklet is the wrong one. It's supposed to be japanese but it's chinese.