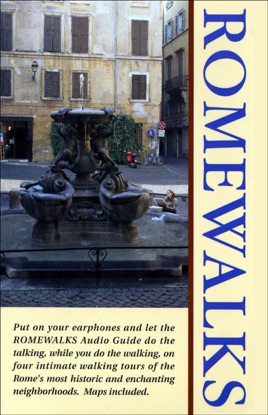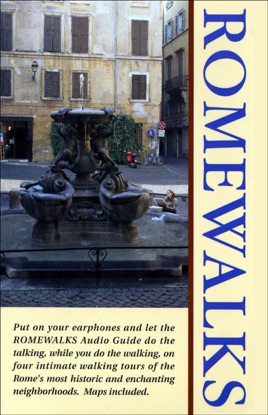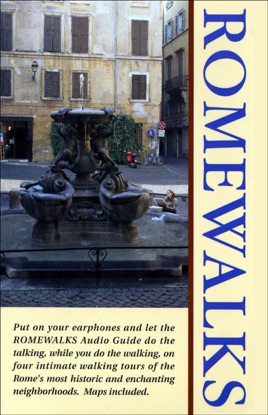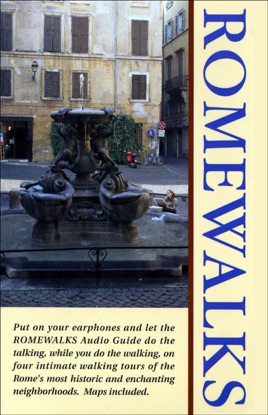 Romewalks (Abridged Nonfiction)
Publisher Description
Rome's two and a half millennia of history are reflected not only in her fascinating architecture but also in her intricate, winding streets. Now you can put on your earphones and let
Romewalks Audio Guide unveil the immense cultural treasures that lie within the walls of this Mediterranean city.
Romewalks will charm you with anecdotes from Roman history and gossip about the people, art, religion, archeology, architecture, and cuisine of Rome.

These four intimate walking tours can take as little as two hours or as long as a morning or afternoon, depending on whether you stop at shops, museums, or cafes which are pointed out along the way. You can also listen to the tapes before you leave to help you plan your day in Rome and they will be an enjoyable reminder for you when you return.
Romewalks (Abridged Nonfiction)
The sound quality is terrible and there are no breaks to tell you which walk starts where on the tape, just one continuous loop. Very ineffective. The audio refers to the map which you do not receive with a download. With the poor sound and the raspy voices of the narrators, you often cannot even understand the name of the street they are referring to. A big waste. You would be much better off with the book which would include the maps and the index.
Absolutely horrible
the narrator must have been a heavy smoker, very difficult to understand with her overly dramatic Italian "accent"