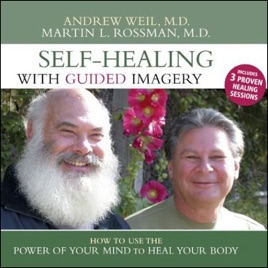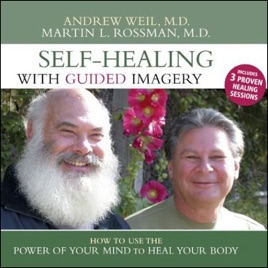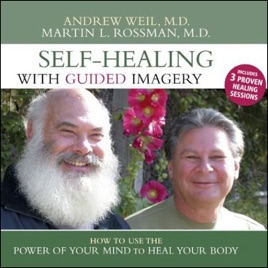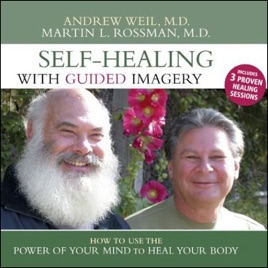 Self-Healing with Guided Imagery: How to Use the Power of Your Mind to Heal Your Body
Publisher Description
Join America's favorite doctor, Andrew Weil, M.D., and fellow physician Martin Rossman on an introduction to the far-reaching effects of imagery and visualization on one's physical, mental, and emotional health. Dr. Weil introduces the topic, shares his own experience with visualization, and reveals the results of current research on how the practice of imagery directly influences one's well-being. Dr. Rossman guides listeners through a complete series of practical exercises that provide an immediate experience of the healing benefits of visualization.
Self Healing with Guided Imagery
Superb presentation done by two very knowledgable and skilled practitioners. Would have been a 5-star product if it had chapters. This is one long (over 2 hours) selection. Very tedious to try to fast forward through and find the guided relaxtion and imagery sections.
A must have!!
If you feel overwelmed, just listen to the calming voice of Mr Rossman. you will feel refreshed and ready to take on anything. This is the best recording of all the healing CD's I own.
Would be great BUT...
There are no chapter markers?! If you don't want to unnecessarily suffer through the excessive qualifying talk each time, fast forward approx. 1 hour 20 minutes and get straight to the healing sessions. They're great! Do wish the publisher would have inserted chapter markers though. They dropped the ball on that and the authors didn't catch it pre-publish. Turned a great audiobook into a fair one. A shame...