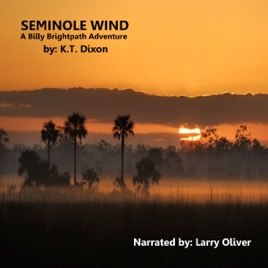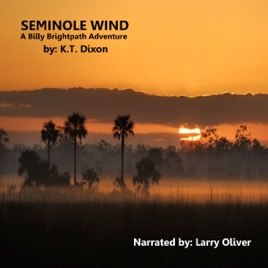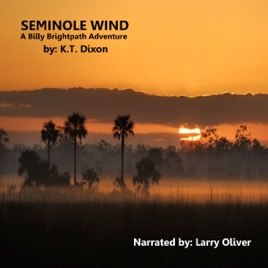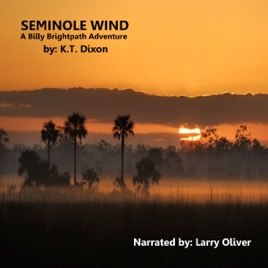 Seminole Wind: A Billy Brightpath Adventure, Book 1 (Unabridged)
Publisher Description
K. T. Dixon has revived the old-fashion art of storytelling and put it in print for all to enjoy. His homespun Southern style incorporates a hint of modern flair and creates a literary fusion that is a pleasure to read.

Seminole Wind is a lighthearted, romantic adventure set in the wild outback of the Florida Everglades. The tale is filled with emotionally charged action, intrigue, and laughter that will entertain both male and female readers alike.

Billy Brightpath is the first Seminole Indian in history to be awarded the Congressional Medal of Honor. When he returns to his Reservation home in South Florida, Brightpath finds the family ranch under the control of a sugar industry tycoon and he must fight to regain what is rightfully his. When a long lost love reenters his life, Brightpath is torn between being with the woman he adores and killing the man he hates. Though Brightpath must fight the battle of his life to protect his land, the war in the field pales in comparison to the one that he must fight within his own heart.