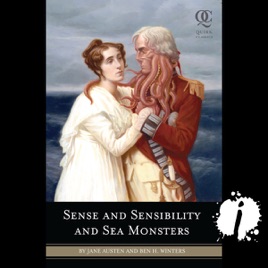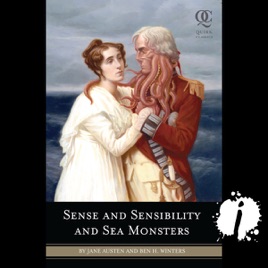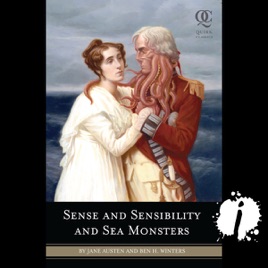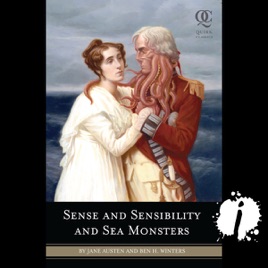 Sense and Sensibility and Sea Monsters (Unabridged)
Publisher Description
From the publisher of
Pride and Prejudice and Zombies comes a new tale of romance, heartbreak, and tentacled mayhem.
Sense and Sensibility and Sea Monsters expands the original text of the beloved Jane Austen novel with all-new scenes of giant lobsters, rampaging octopi, two-headed sea serpents, and other biological monstrosities.

As our story opens, the Dashwood sisters are evicted from their childhood home and sent to live on a mysterious island full of savage creatures and dark secrets. While sensible Elinor falls in love with Edward Ferrars, her romantic sister Marianne is courted by both the handsome Willoughby and the hideous man-monster Colonel Brandon. Can the Dashwood sisters triumph over meddlesome matriarchs and unscrupulous rogues to find true love? Or will they fall prey to the tentacles that are forever snapping at their heels?

This masterful portrait of Regency England blends Jane Austen's biting social commentary with ultraviolent depictions of sea monsters biting. It's survival of the fittest - and only the swiftest swimmers will find true love!
Eh...(shrug)
I bought this because I loved Pride & Prejudice & Zombies. This book, however seemed like it was just trying to capitalize on the other's success. While P & P & Z incorporated the zombies into the Austen novel, creating a plausible and unique story, Sense & Sensibility & Sea Monsters was just a remake of Sense and Sensibility but with sea monsters. There were parts that didn't make a whole lot of sense and others that were just contrived, even for a book about sea monsters. And it kind of dragged, I got really bored about 3/4 of the way through. My suggestion would be to listen to it if you're a big S&S fan, just for another take on the story. But if you're just a casual listener, pick something else.