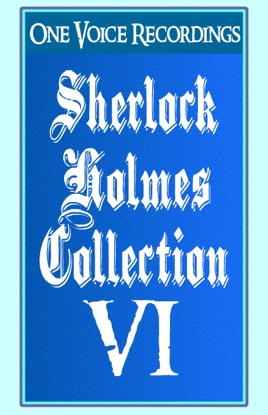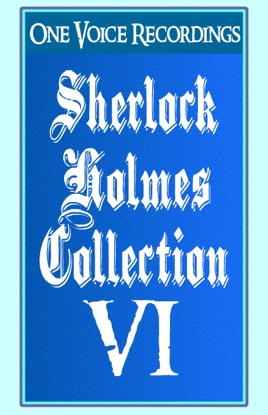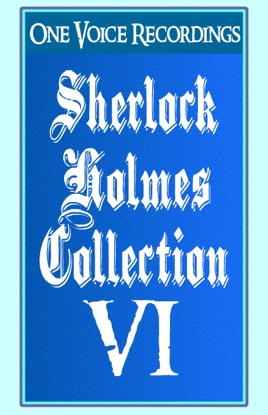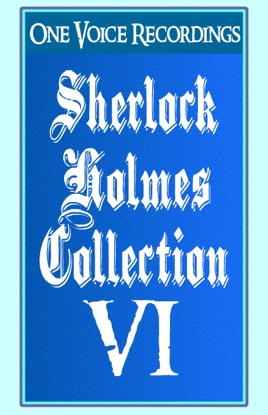 The Sherlock Holmes Collection VI (Unabridged) [Unabridged Fiction]
Publisher Description
Enjoy this wonderful collection of Sherlock Holmes' adventures.

"The Adventure of Black Peter": Holmes helps Scotland Yard's Stanley Hopkins investigate the bizarre, violent demise of Captain Peter Carey at the point of a harpoon.
"The Adventure of the Cardboard Box": A woman's life is thrown into disarray, the object of sudden publicity, when she receives a tobacco box filled with coarse salt and...two unmatched human ears.
"The Adventure of the Devil's Foot": A gathering at the villa at Tredannick Wartha is discovered in chaos, some dead, the others driven mad.
"The Final Problem": Sherlock Holmes places himself in mortal danger as he boldly confronts Professor Moriarty's criminal empire.
"The Adventure of the Dying Detective": Watson arrives back at 221-B and is stunned to find his longtime friend Sherlock Holmes languishing in the throes of a terrible disease.
"The Adventure of the Stockbroker's Clerk": Mr. Hall Pycroft has found a new job that seems lucrative, but all is not quite as it should be.
"The Greek Interpreter": Sherlock Holmes' brother Mycroft is introduced in this tale of extortion, kidnapping, fraud, cruelty, and violence.
Almost perfect...but not.
Great narration, wonderful stories, they did everything right...except they bundled
all the stories into groups of large, unrelated tracks. Why not one track per story? It's
impossible to find a certain story that you want to hear, and in several cases the longer
stories are split not only onto separate tracks but onto SEPARATE COLLECTIONS...and even then, the sequential collection is not necessarily the one that contains the conclusion. Good grief. They got the hard part---the performance---right. Why on earth couldn't they make this easy on the user and record each story as a unique track? Very annoying. Still worth purchasing if you a holmes fanatic, as Davies really does do a nice job with it. But the inconvenience of the track bundling is near unforgivable, seems like just laziness (dear apple: you can still sell multiple stories in bundles when they are recorded as unique tracks. please insist on this from your studios.)

If you purchase these stories be ready to have to buy all of them to get all of the beginnings and conclusions. When i have all of them i'm going to get garageband out to see if i can edit them into tracks myself. which is absurd, but now that i've bought six of them may as well.
AWESOME
I LUV SHELOCK HOLMES!!!