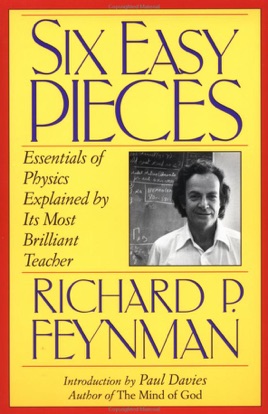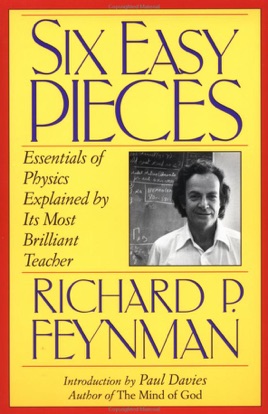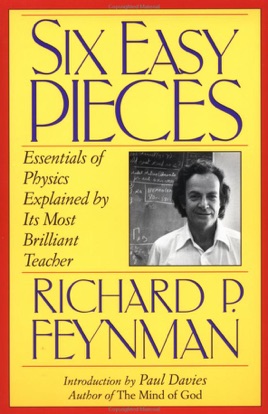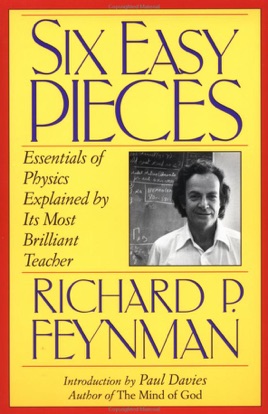 Six Easy Pieces: Essentials of Physics Explained by Its Most Brilliant Teacher
Publisher Description
Designed for non-scientists,
Six Easy Pieces is an unparalleled introduction to the world of physics by one of the greatest teachers of all time.

The late Richard P. Feynman was Richard Chace Tolman Professor of Theoretical Physics at the California Institute of Technology. He was awarded the 1965 Nobel Prize for his work on the development of quantum field theory. He was also one of the most famous and beloved figures of the 20th century, both in physics and in the public arena.
sound quality
The bad sound is only in the begining. After about the first one third it gets much better. The only thing that is missing however is being able to see the blackboard. Otherwise really enjoyable.
Learning from the best
This is probably one of the only times where an audiobook is truly worth listening to for its own merits. This is a unique opportunity to learn physics by "sitting in" on a class given by one of its greatest minds. Dr. Feynman had a talent for putting incredibly complex ideas into terms that beginners could understand and this audiobook is a perfect example of that. Unfortunately, as another reviewer pointed out, the audio is somewhat distorted but it's still understandable and it doesn't seriously distract from the man himself. I strongly recommend this for anyone interested in physics.
I liked this
Aside from the first part's distorted recording, it was great.