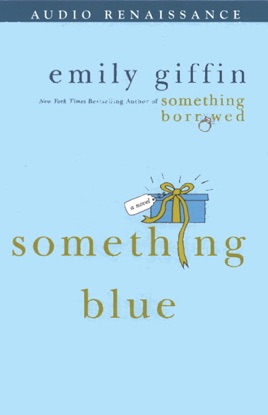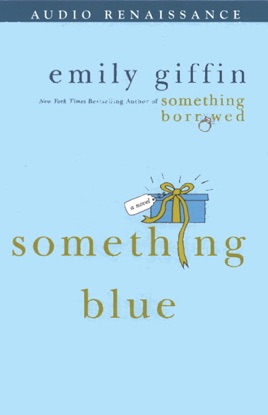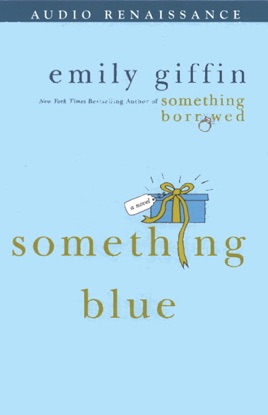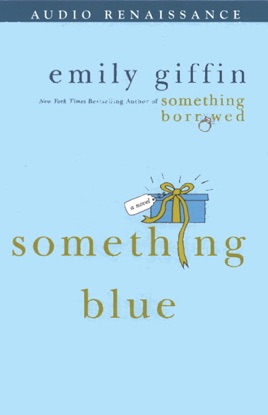 Something Blue (Abridged Fiction)
Publisher Description
From the
New York Times best-selling author of
Something Borrowed comes a novel that shows how someone with a "perfect life" can lose it all...and then find everything.

Darcy Rhone thought she had it all figured out: the more beautiful the girl, the more charmed her life. Never mind substance. Never mind playing by the rules. Never mind karma.

But Darcy's neat, perfect world turns upside down when her best friend, Rachel, the plain-Jane "good girl", steals her fiance, while Darcy finds herself completely alone for the first time in her life...with a baby on the way.

Darcy tries to recover, fleeing to her childhood friend living in London and resorting to her tried-and-true methods for getting what she wants. But as she attempts to recreate her glamorous life on a new continent, Darcy finds that her rules no longer apply. It is only then that Darcy can begin her journey toward self-awareness, forgiveness, and motherhood.

Something Blue is a novel about one woman's surprising discoveries about the true meaning of friendship, love, and happily-ever-after. It's a novel for anyone who has ever, even secretly, wondered if the last thing you want is really the one thing you need.
Great Book
I highly recommend this book. Emily Griffin is a great writer. I liked 'Something Borrowed' but LOVED 'Something Blue.' Make sure that you get 'Something Borrow' first so this book makes sense. If you are looking for an entertaining, hilarious, lovable book...this one if for you.
Great Book and Author
This is a Fantastic Book! A must read...but like the other review said...read Something Borrowed first...it ALL makes sense then.

Finally...this is for you iTunes. Her name is actually Emily Giffin, not Emily GRiffin. Just FYI.
Love love love this author!!!
These have become my absolute favorite books. I recommend them to everyone and buy Something Borrowed and Something Blue as gifts for friends. I had given them to my best friend for her birthday and while I was sitting at the airport reading Baby Proof (which Ethan has a small cameo in) she called and was raving about Borrowed and Blue and she couldn't put them down. I could listen to and read these books over and over again. I cannot wait for her next one!!! I just love how you dispise Darcy in the first book and then become to love her in the second. If you want something you "can't put down" then get this book. It is the perfect "girl novel".