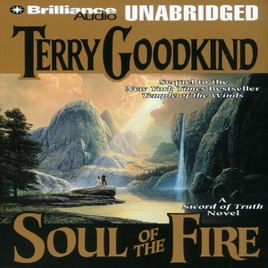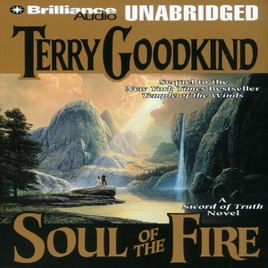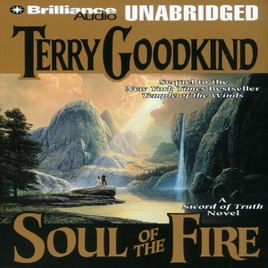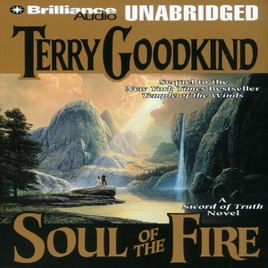 Soul of the Fire: Sword of Truth, Book 5 (Unabridged)
Publisher Description
Terry Goodkind returns to the epic Sword of Truth saga in a tale of sweeping fantasy adventure bound to enthrall his growing legion of fans. In
Temple of the Winds, the
New York Times best selling fourth novel in the series, the Seeker of Truth Richard Rahl and Mother Confessor Kahlan Amnell risked their lives and souls to free the land of D'Hara from the scourge of a magical plague. But in doing so they accidentally unleashed the Chimes, a magic whose threat will reach far beyond D'Hara.

Now it has become terrifyingly clear that the Chimes have the potential to bring down all that Richard and Kahlan have worked to protect, and even the power of the Sword of Truth may not be enough to stem the tide of their unleashed magical force. But if the Chimes cannot be stopped, first they will ravage Richard and Kahlan, then all of D'Hara, and then the entire world.
Book Four: Temple of the Winds
The narrator for book four is not very good. In all honesty, if you are a SoT fan skip the audio for book for Temple of the Winds, iTunes is doing you a favor on this one.
o.0
why did iTunes go and skip book 4
Great Story, Wonderful Narration
...but once again, where is the fourth book? I am dying to hear it, will it ever come to iTunes?