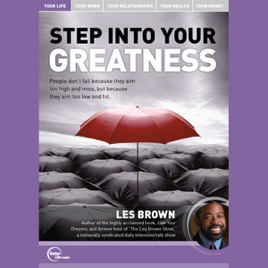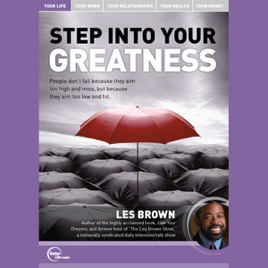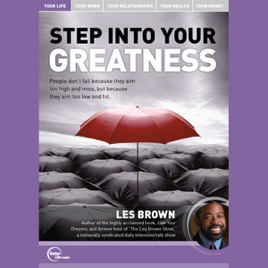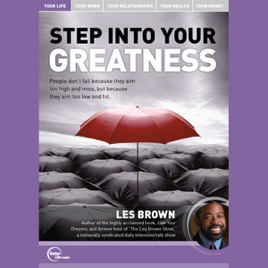 Step Into Your Greatness (Live)
Publisher Description
High-octane speaker Les Brown advises you to stop playing it safe and start creating what's truly possible in life by stretching yourself, taking risks, and surrounding yourself with positive, nourishing people. In this live presentation, discover the key to greatness through powerful and inspiring insights on how to:
Raise the bar and commit to higher goalsRecognize negative people and detoxify them from your lifeChallenge yourself and put your fear of failure to restStay hungry and make "no" your daily vitamin (motivation)
Les Brown is an internationally recognized speaker and CEO of Les Brown Enterprises, Inc. He is also the author of the highly acclaimed and successful books Live Your Dreams and It's Not Over Until You Win. Les is the former host of The Les Brown Show, a nationally syndicated daily television talk show which focused on solutions rather than problems. Les Brown is one of the nation's leading authorities in understanding and stimulating human potential.
True Sage From The Streets
Like Les, I'm straight from the "hood," and I've been listening to his empowerment lectures for years. One of these days I'm going to get the honor of seeing this Sage teach in person... until then, I am grateful for these motivational recordings. Blessings to you Les for all your wisdom, your passion, and your selfless dedication to improving the lives of others.
So Glad I Found Les
I have recently began listening to Les Brown's motivational speeches (as I have become a business owner and need daily personal development to be Great)!!! I first listened to this message on a mini road trip and it spoke to me and I've been hooked every since. I cannot believe I was not Hip to him before now.
Recording error
The recording came mixed up with Jim Rhon's living an exceptional life.