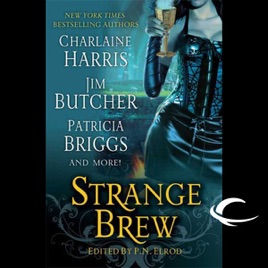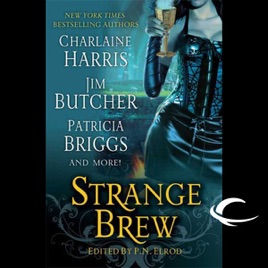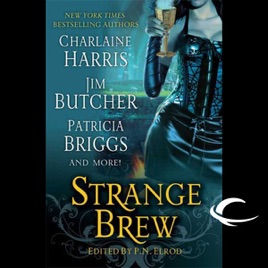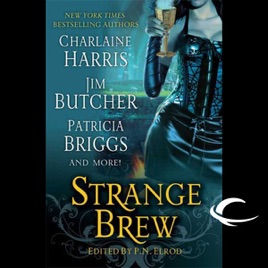 Strange Brew (Unabridged)
Publisher Description
Today's hottest urban fantasy authors come together in this delicious brew that crackles and boils over with tales of powerful witches and dark magic!

In Charlaine Harris' "Bacon", a beautiful vampire joins forces with a witch from an ancient line to find out who killed her beloved husband.

In "Seeing Eye", by Patricia Briggs, a blind witch helps sexy werewolf Tom Franklin find his missing brother - and helps him in more ways than either of them ever suspected.

And in Jim Butcher's "Last Call", wizard Harry Dresden takes on the darkest of dark powers - the ones who dare to mess with his favorite beer.

For anyone who's ever wondered what lies beyond the limits of reality, who's imagined the secret spaces where witches wield fearsome magic, come and drink deep. Let yourself fall under the spell of this bewitching collection!
Strange Brew
Indeed, I liked all the stories, but wished you could listen to each one on there own & in the order that I want to read them.
OMG PAtricia Briggs
I am a HUGE fan of P.B! I love her books and this one about Tom and his mate was just as good! It left me wanting more!