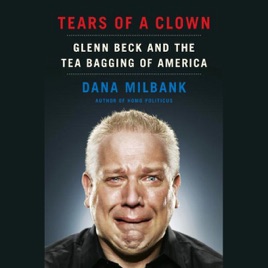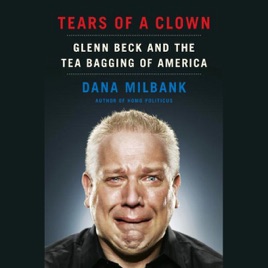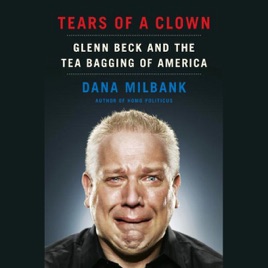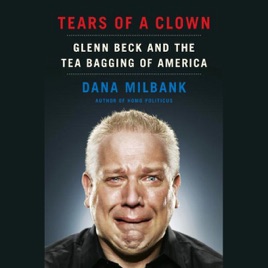 Tears of a Clown: Glenn Beck and the Tea-Bagging of America (Unabridged)
Publisher Description
Washington Post columnist Dana Milbank takes a fair and balanced look at the unsettling rise of the silly Fox News host Glenn Beck. Thomas Jefferson famously wrote that the tree of Liberty must be refreshed from time to time with the blood of patriots and tyrants. It is its natural manure. In America in 2010, Glenn Beck provides the very refreshment Jefferson had in mind: Whether he's the patriot or the tyrant, he's definitely full of manure.

The wildly popular Fox News host with three million daily viewers perfectly captures the vitriol of our time and the fact-free state of our political culture. The secret to his success is his willingness to traffic in the fringe conspiracies and Internet hearsay that others wouldn't touch with a 10-foot pole: death panels, government health insurance for dogs, FEMA concentration camps, an Obama security force like Hitlers SS.

But Beck, who is, according to a recent Gallup poll, admired by more Americans than the Pope, has nothing in his background that identifies him as an ideologue, giving rise to the speculation that his right-wing shtick is just that - the act of a brilliant showman, known for both his over-the-top daily outrages and for weeping on the air.

Milbank describes, with lacerating wit, just how the former shock jock without a college degree has managed to become the most recognizable leader of antigovernment conservatives and exposes him as the guy who is single-handedly giving patriotism a bad name.
Why muck up the issues with facts
Interesting yes, but really just comic relief. I mean every thinking, informed individual already knows that Beck is twenty-five pounds of crazy stuffed into a ten pound bag. He and the rest of the lunatic fringe are enjoying their 15 mins and will soon go the way of other crackpots before them....( much of the same crowd actually) ...the Moral Majority and the Christian Coalition to name a couple. Worth the read, not to gain any real insight or knowledge but great bathroom fodder.
Nails it!!
Anyone who has a functioning, intact brain in their head can clearly see why Beck is a ranting loon! This is a great read because it takes "facts" (don't understand the word? join the club with the fellow below) and clearly supports the assertion "Glenn Beck is a ranting loon." Milbank is on fire! Worth a read! Highly recommend it.
not worth you hard earned money
what a waste, this is a book written by a frustrated person that has limited knowledge as to the current events in this country. save your money!!!!