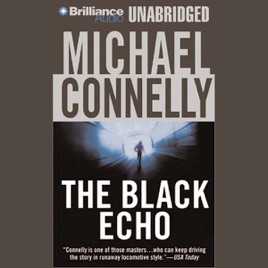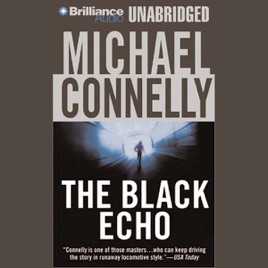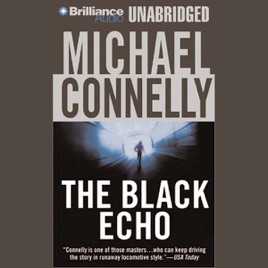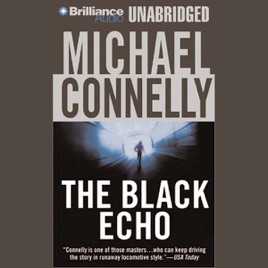 The Black Echo: Harry Bosch Series, Book 1 (Unabridged)
Publisher Description
Edgar Award Winner, Best First Novel, 1993

For LAPD homicide cop Harry Bosch - hero, maverick, nighthawk - the body in the drainpipe at Mulholland Dam is more than another anonymous statistic. This one is personal.  

The dead man, Billy Meadows, was a fellow Vietnam "tunnel rat" who fought side by side with him in a nightmare underground war that brought them to the depths of hell. Now, Bosch is about to relive the horror of Nam. From a dangerous maze of blind alleys to a daring criminal heist beneath the city to the torturous link that must be uncovered, his survival instincts will once again be tested to their limit.

Joining with an enigmatic and seductive female FBI agent, pitted against enemies inside his own department, Bosch must make the agonizing choice between justice and vengeance, as he tracks down a killer whose true face will shock him.
Excellent on all accounts
I loved everything about this book. The book itself had many turns and kept me guessing. This is usually pretty rare. But the reader is what took this book to another level. Very well read with just the right mixture of effects on the voice. A very good buy.
Excellent!
As a former law enforcement officer, I found his story-line details remarkable! This book had made me a life long fan of Michael Connelly.
If you are new to the series like me...
I'm not a seasoned reader of Michael Connelly and his Harry Bosch novels, but after just finishing the recording this morning, I'm left with a pretty good feeling that the series will be a continued place for me. I think the story is well delivered by narrator Dick Hill and I give him thumbs up on his ability to spread around the different voices needed to tell the story. Connelly portrays and acknowledges Bosch as a typical detective, but the novel doesn't fake any punches. There's a solid mystery here, and if you value listening to a detective story stemming from Vietnam era veterans, you'll enjoy this story. Connelly received the 1993 Best First Novel Edgar Award for this mystery. I'm not sure yet how the other stories in the Detective Bosch series will be told yet, but this first story lays down a firm foundation for themes and situations. Recently iTunes had this book on sale for $6 and it turned out to be a great purchase. I recommend the purchase price of $24 as well. I'd be interested to hear from real "tunnel rats" inside Vietnam about what they think about Connely's story.

I rated the book at 5 stars and agree that narrator Dick Hill deserves a lot of credit for his performance.