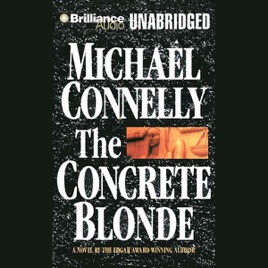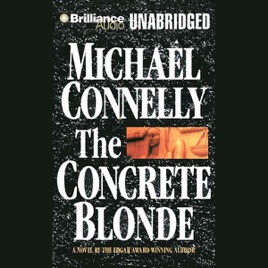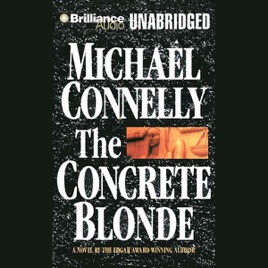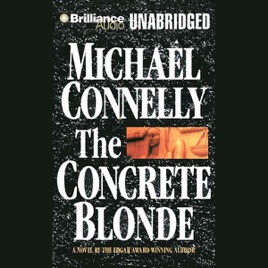 The Concrete Blonde: Harry Bosch Series, Book 3 (Unabridged)
Publisher Description
The Dollmaker was the name of the serial killer who had stalked Los Angeles ruthlessly, leaving grisly calling cards on the faces of his victims. Now, with a single faultless shot, Harry Bosch thinks he has ended the city's nightmare.

But the dead man's widow is suing Harry and the LAPD for killing the wrong man—an accusation that rings terrifyingly true when a new victim is discovered with the Dollmaker's macabre signature.

So, for the second time, Harry must hunt down a death-dealer who is very much alive, before he strikes again. It's a blood-tracked quest that will take Harry from the hard edges of the L.A. night to the last place he ever wanted to go—the darkness of his own heart.

With The Concrete Blonde, Edgar Award-winning author Michael Connelly has hit a whole new level in his career, creating a breathtaking thriller that thrusts you into a blistering courtroom battle—and a desperate search for a sadistic killer.
Fantastic
I've listened to many Michael Connelly books and this one is by far the best. I thought the story line was interesting and the plot just kept on going. Highly recommended!
The Concrete Blond
Always enjoy not only the story as it envelopes you, but also the jazz music found in most of these recordings. In this recording, we heard ABOUT the music, but didn't hear the music. However disappointing that is, the twists and turns you will take in this adventure will keep you guessing, and satisfied at the end. This will be one that I listen to again and again.
one of the best
Concrete blonde was the first MC book I read. It was just a summer time vacation book read. Bought it by accident. But, I couldn't put it down. I'm debating purchasing audio. ONly been over 10 years since I read it. Time to get more MC while I wait for 2010 books. Finished nine dragons during Thanksgiving.