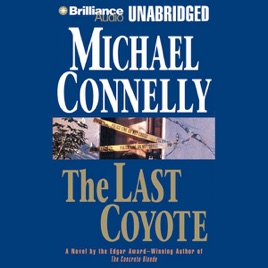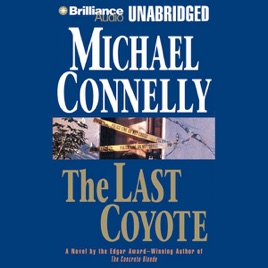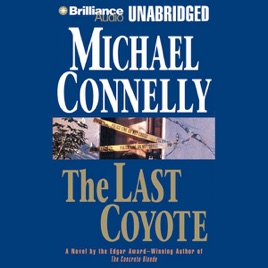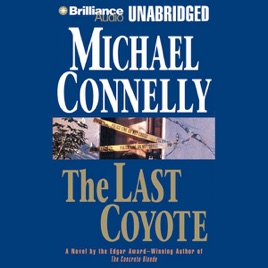 The Last Coyote: Harry Bosch Series, Book 4 (Unabridged)
Publisher Description
Harry attacked his commanding officer and is suspended indefinitely, pending a psychiatric evaluation. At first he resists the LAPD shrink, but finally recognizes that something is troubling him and has for a long time. In 1961, when Harry was 12, his mother, a prostitute, was brutally murdered with no one ever accused of the crime.

With the spare time a suspension brings, Harry opens up the 30-year-old file on the case and is irresistibly drawn into a past he has always avoided. It's clear that the case was fumbled and the smell of a cover-up is unmistakable. Someone powerful was able to divert justice and Harry vows to uncover the truth. As he relentlessly follows the broken pieces of the case, the stirred interest causes new murders and pushes Harry to the edge of his job...and his life.
Discover the TRUE story behinde Harry's mother's murder
This Bosch novel had less action then I was used to, however Last Coyote makes up for it with its more then interesting look into Harry Bosch's past. Discovering the true story behind his mothers murder, and of course Harry's shenanigans against the LAPD make this book a must read for any fan the series.
Great background
Loved the plot of this one! Many twist and turns with a lot of background on Harry.
GREAT STORY!! But the reader left me wishing for better.
I love the Harry Bosch novels, and I purchsed this one to fill in a missing link. The story is fantastic, and now I know the answer to the mystery behind the murder of Harry's mother. As usual, Connelly includes interesting twists and leads the reader through them while you keep trying to think ahead and see where he's going. Lots of fun! But...this reader is disappointing. While I enjoyed the richness of his voice in general, the reading is a bit over-acted. There is excessive breathing, guttural noises, sighs, pauses, etc, in attempt to indicate extreme emotion. For me, this manner of reading was very distracting to the story. Buy it if you love audiobooks and Harry Bosch, but if you think you will be distracted by this form of reading, read the book on your own.