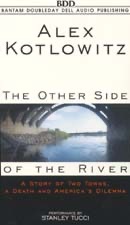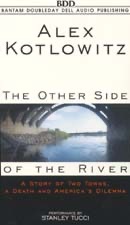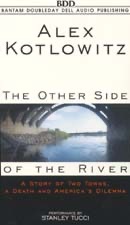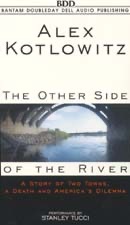 The Other Side of the River
Publisher Description
Two Michigan towns, St. Joseph and Benton Harbor, separated by the St. Joseph River, are geographically close, yet worlds apart: St. Joseph is a 95% white, prosperous lakeshore community, while Benton Harbor is impoverished and 92% black.

When the body of a black teenaged boy from Benton Harbor is found in the river, unhealed wounds and suspicions between the 2 towns' populations surface as well. The investigation into Eric McGinnis' death inevitably becomes a screen onto which each community projects its resentments and fears.

Beautifully written and painstakingly reported, The Other Side of the River sensitively portrays the lives and hopes of the town's citizens as they wrestle with this mystery and others - and reveals the attitudes and misperceptions that undermine race relations throughout America.
The Other Side of the River
Good book, but the audio seems to skip a lot of sentences & paragraphs that were written in the book.