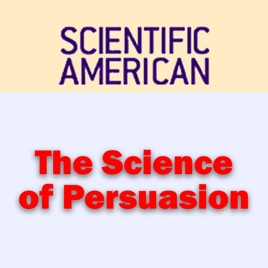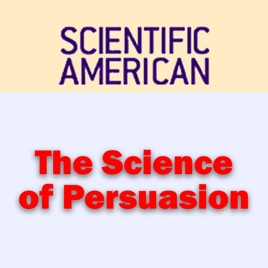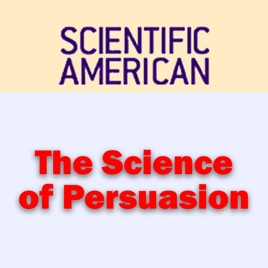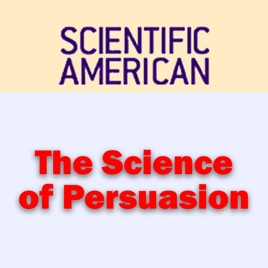 The Science of Persuasion: Scientific American (Unabridged)
Publisher Description
From the pages of Scientific American magazine: "The Science of Persuasion" reveals how sales people and politicians, as well as friends and family, get others to agree to what they want.
This article, written by Robert Cialdini, originally appeared in the February 2001 issue.
Best .95 you will spend
Good stuff. This info is based on solid, scientific research. If you're in any kind of a career where you need to persuade, you can see an immediate bump in your effectiveness when you apply these principles.
More or less a magazine article, apparently with pretensions of importance.
I was "persuaded" to purchase this because of the "Scientific American" branding, and a subject matter of interest to me. This was pretty much like a number of things written everyday and published free to the web. There really was nothing new or interesting to this article that would justify it being charged for compared to any number of things that are free on iTunes in iTunesU or podcasts. Disappointed that this is presented as something special, and it really isn't. Skip it, and drop author and Scientific American both down a notch for this silliness.
Fake!
This is BS. Won't open. You can't find it anywhere once you download it