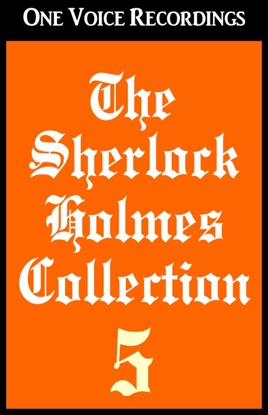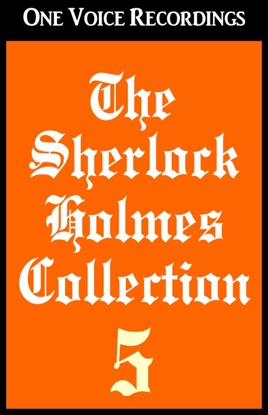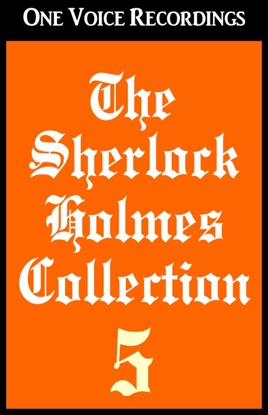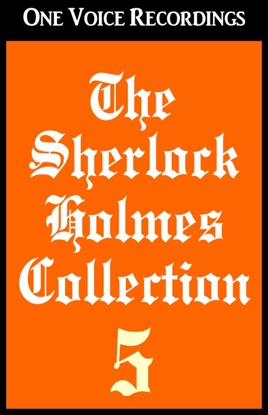 The Sherlock Holmes Collection V (Unabridged)
Publisher Description
Enjoy this wonderful collection of Sherlock Holmes' adventures.

"The Man with the Twisted Lip" - Holmes' search for Neville St. Clair leads him to the opium dens of Upper Swandam Lane, where the disappearance of many souls in this vile alley is a sobering fact of life.
"The Speckled Band" - A young woman's twin sister is mysteriously murdered in her locked bedroom, leaving in her dying words Holmes' only clue: 'band' and 'speckled'.
"The Six Napoleons" - Why a burglar would break only statues of Napoleon is a puzzle the great master has to solve.
"The Blanched Soldier" - A young man disappears from the face of the earth and only the brilliance of our great detective can shed light on this case.
"The Bruce Partington Plans" - An international crisis proves a great challenge for Sherlock Holmes.
"Wisteria Lodge" - Sherlock Holmes' newest client, the confused and perturbed Mr. Scott Eccles, has awakened this morning at Wisteria Lodge, following a day's visit, to discover evyerone else has vanished.
"Copper Beaches" - The strange behavior of her new employer forces a young governess to intreat Holmes to investigate.
"Boscombe" - A heated argument between a father and son attracts Holmes' attention when the father is found dead.
"Yellow Face" - A young married couple is on the brink of divorce when the husband suspects his wife is being unfaithful.
Outsanding Reading
The David Davies books are the best on the market, Really like the voices, and his readings
are the best in the Sherlock Holmes Audio books. If you enjoy Sherlock Holmes, this is the one to buy, or any of the David Davies Audio book, Thank you for reading.
Naff
David Ian Davies reads the narrative sections as if they were one massive run-on sentence, and, frankly, his character voices aren't that great either. I know it costs more to get them one at a time, but get the Edward Hardwicke readings -- he played John Watson in the BBC series with Jeremy Brett, and it's evident. The DID combo may be more cost effective, but it sounds as professional as an "Our Town" rehearsal reading at your local high school.