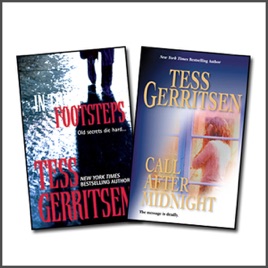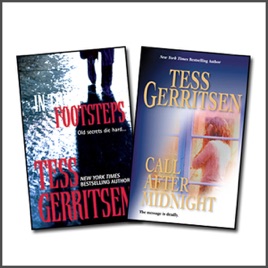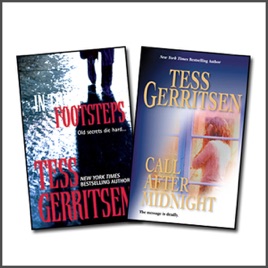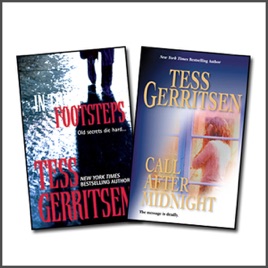 The Tess Gerritsen Collection
Publisher Description
International espionage, danger, and romance from New York Times best-selling author Tess Gerritsen.
In Their Footsteps: Beryl Tavistock is asking dangerous questions about her parents' death, and the answers are proving that old secrets die hard. Her search for the truth takes her from the rain-slick streets of Paris to the sun-drenched isles of Greece. And as she gets pulled into a world of international espionage, Beryl quickly discovers that she needs help from Richard Wolf, an ex-CIA agent. But in a world where trust is a double-edged sword, friends become enemies and enemies become killers.

Call After Midnight: A ringing phone in the middle of the night shakes newlywed Sarah Fontaine awake. Expecting her husband's call from London, she hears instead an unfamiliar voice, Nick O'Hara from the U.S. State Department is calling with devastating news: Geoffrey Fontaine, Sarah's husband of two months, has died...in Berlin. Convinced her husband is still alive, Sarah forces a confrontation with Nick that finds them crisscrossing Europe on a desperate search for Geoffrey. Trying to stay one heartbeat ahead of a dangerous killer, they become the quarry in the clandestine world of international espionage, risking everything for an answer that may prove fatal.