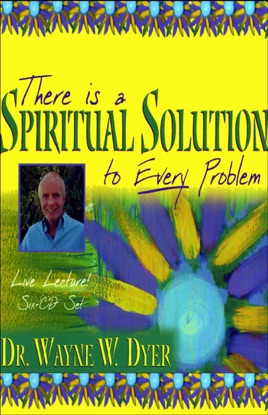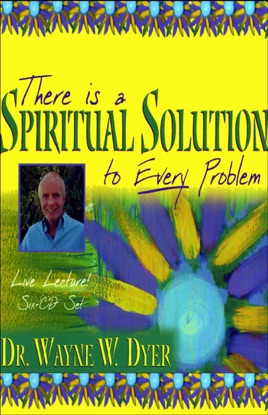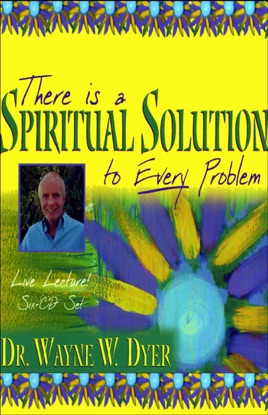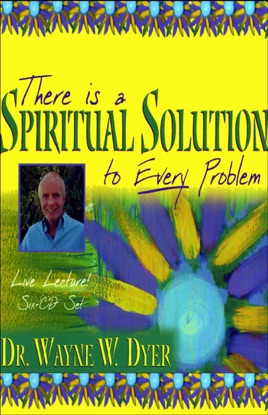 There is a Spiritual Solution to Every Problem
Publisher Description
With his trademark wit, wisdom, and humor, best-selling author and lecturer Dr. Wayne W. Dyer explains how we can evolve from the lowest level of consciousness (ego) to the highest (unity). Dr. Dyer starts out with a challenge from
A Course in Miracles: "You don't have any problems; you only think you do." He goes on to illustrate how the mind can control both physical and emotional well-being, all one has to do is create healthy, positive molecules and move away from negative thoughts. He also relates stories from real people, as well as anecdotes from his own life, to show how the presence of love in the face of hate can nullify all negativity.

Wayne Dyer will entertain and educate you, but most important, you will learn that the power to change is right within you and that there truly is "a spiritual solution to every problem."
There is a Spiritual Solution To Every Problem
I highly recommend this audio program to anyone seeking relief from any problem, particularly those seeking emotional relief. I discovered it at just the right time in my life. Dyer in his talk to a live audience has had a major impact on my life; his wit, insight and intelligence delivered in a calm, soothing tone has provided me with a spiritual healing that I have sought elsewhere for years and could not find. He teaches, inspires, gives hope,and he provides explanation to many of the great truths that leads to a life of higher consciousness, where anything is possible and miracles do occur! The energy from his words will flow directly into your soul. This is the best investment I have made. I have listened to this many times and frequently after just a few minutes in any section of the program, I hear what I need to hear, and I am grounded and inspired to seek a life of higher consciousness and peace of mind and spirit! I have also recommended this book to many friends who have discovered their own path to spiritual healing and have been so grateful for the recommendation and to Dr. Dyer for giving them hope and a way to connect with the Divine. Enjoy!
Open your mind....
We all can benefit from enhancing our spiritual life and this is the book to do just that. Dr. Dyer promotes healthy thinking and spirituality like no one else can. Open your mind and try this book. I have the audiobook and listen to it in the car, on my Ipod, anytime I can. It helps to transform my thinking to a positive view each and every day.