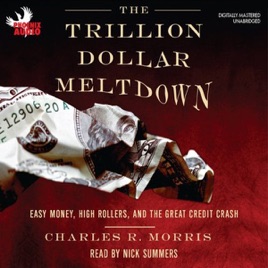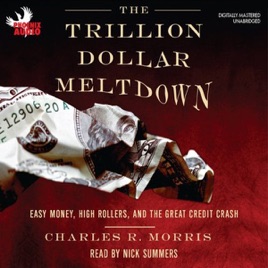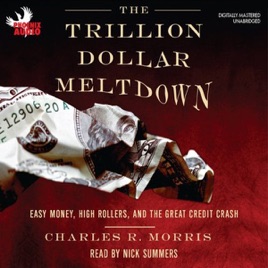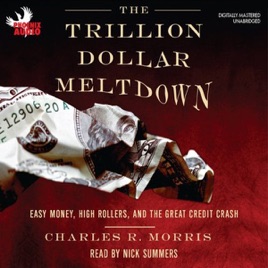 The Trillion Dollar Meltdown: Easy Money, High Rollers, and the Great Credit Crash (Unabridged)
Publisher Description
The sub-prime mortgage crisis is only the beginning; a more profound economic and political restructuring is on its way.

According to Charles R. Morris, the astronomical leverage at investment banks, with their hedge-fund and private-equity clients, virtually guarantees massive disruption in global markets. A quarter century of free-market zealotry that extolled asset striping, abusive lending, and hedge-fund secrecy will come crashing down with it.

The Trillion Dollar Meltdown explains how we got here, and what is about to happen.
Hmm....
Free market easy lending? If the free market were in operation, interest rates would be MUCH HIGHER. It would be harder to get a loan for many people, but your money would be secure because it wouldn't be inflated by a central bank (under government control) that keeps interest rates so low that people can get loans like toilet paper.

Again, more clueless doublespeak.