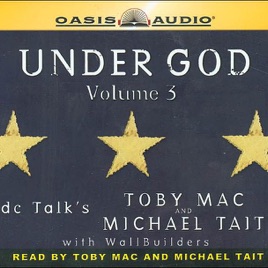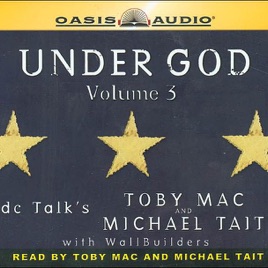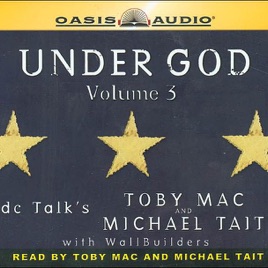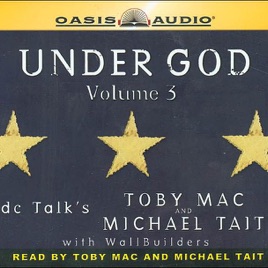 Under God: Volume 3 (Unabridged) [Unabridged Nonfiction]
Publisher Description
In the same uncompromising style of Jesus Freaks, best-selling authors Michael Tait and Toby Mac of dc Talk now urge readers to take their stand for America's future by examining our past. Using unforgettable accounts of both famous and little-known Americans,
Under God examines the stories of men and women who forged our nation. Against these, they pair the dark side of America's legacy, racism, slavery, injustice, in order that a new generation might seek God's face and avoid repeating sins of the past. The authors draw on the resources of WallBuilders, a national organization that distributes historical, legal, and statistical information and helps citizens become active in their communities.

Also reading in this audiobook:
Danielle Kimmey is part of the platinum-selling sister act, Out of Eden, who has shared stages with such icons as Destiny's Child, The Pointer Sisters, CeCe Winans, and Kirk Franklin.
Brooke Sanford, the children's ministry drama director at Willow Creek Community Church, also acts in the action-audio series, Left Behind-The Kids and WGN Radio's The Twilight Zone.
Awesome
I love ❤️ its awesome audiobook
Under God: Volume 5
Great job guys! Keep up the good work!
the third!
hey tobymac, this gall luv's U so keep doing this. Toby has a new CD coming out, it should b the bom, anything tobymac is like the best ev. you should totally look for tobymac on here!!!!