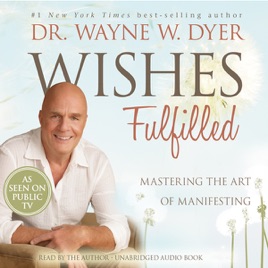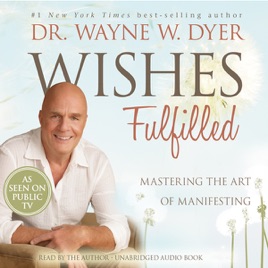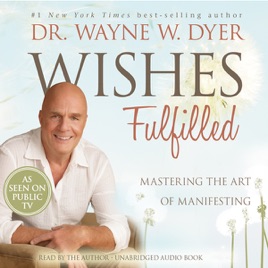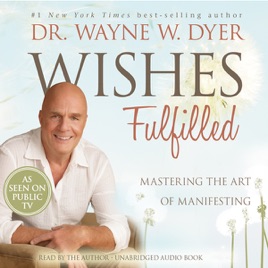 Wishes Fulfilled: Mastering the Art of Manifesting (Unabridged)
Publisher Description
Wishes Fulfilled is designed to take you on a voyage of discovery, wherein you can begin to tap into the amazing manifesting powers that you possess within you and create a life in which all that you imagine for yourself becomes a present fact.

Dr. Wayne W. Dyer explores, for the first time, the region of your highest self and definitively shows you how you can truly change your concept of yourself, embark upon a God-realized way of living, and fulfill the spiritual truth that with God all things are possible - and "all things" mean that nothing is left out.

By practicing the specific technique of retraining your subconscious mind, you are encouraged to not only place into your imagination what you would like to manifest for yourself, but you are given the specifics for living out your highest calling and staying connected to your source of being. From the lofty perspective of your highest self, you will learn how to train your imagination in a new way. Your wishes - all of them - can indeed be fulfilled!
Great!!!
This really is helpful
Wishes Fulfilled
Once again Wayne brings us inspiration and a new way to look at life and expand our own life. Great book, wish I had it a decade ago. Thank you
More of the same
Wayne Dyer has written about two dozen books on abundance and attracting wealth and the funny thing is they all say the same thing, all of the stories that we heard a million times through his other books that say the same thing. I believe the only one making a buck here is Wayne.