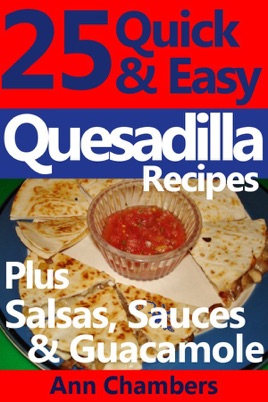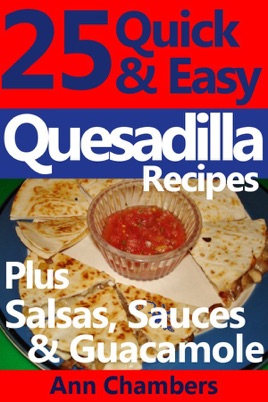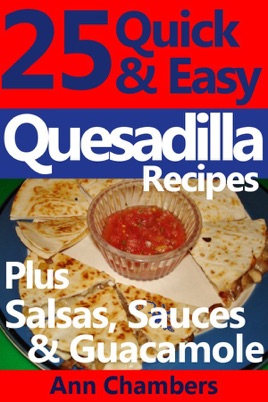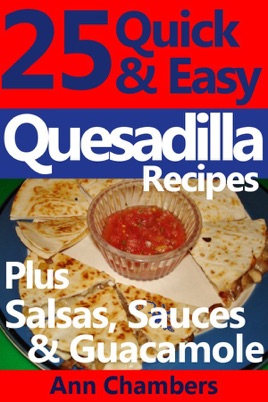 25 Quick & Easy Quesadilla Recipes
Publisher Description
Quesadillas are one of the quickest, easiest, and tastiest dishes around. The definition has expanded dramatically from the traditional plain cheese or chicken and cheese options.

Traditionally a Mexican or Tex-Mex treat, quesadillas are too tasty to contain in one food type.

This book highlights some of the best flavors and recipes in today's greatest quesadillas.

From delicious Greek, Italian, or even American breakfast flavors, it is easy to find a quesadilla choice to please the pickiest family member. For finicky children, try the Peanut Butter Quesadillas with dipping sauce or the Pizza Quesadillas.

With low-carbohydrate foods and diets so popular, quesadillas fit right in. Low-carb tortillas are available at any grocery. Some have only 7 net carbs each! The primary ingredients in almost all quesadilla recipes are a meat and cheese plus tortillas, so quesadillas make a great appetizer, lunch, dinner, or snack alternative for a low carb diet.

Quesadillas fit easily into today's fast-food lifestyles. The ingredients are simple, cooking is quick and easy, and the results are so delicious!

Several of these recipes include tips for ingredient options, helping cooks customize the recipe to suit themselves or their families.