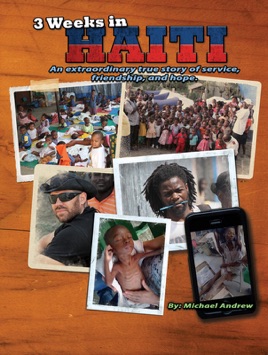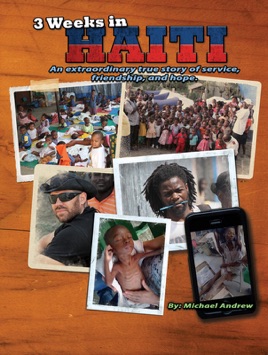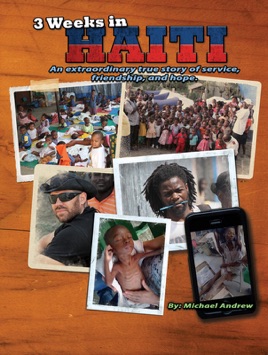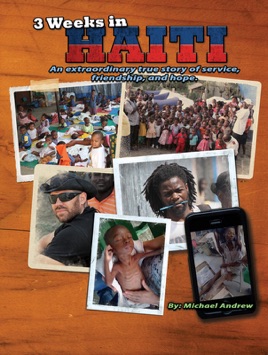 3 Weeks in Haiti
An Extraordinary True Story of Service, Friendship and Hope.
Publisher Description
A group of friends and strangers unite to help hungry orphans in Haiti after the devastating Jan 12th, 2010 earthquake.
What a journey!!!
An amazing TRUE story of courage, determination, and service! A MUST read!
Intriguing
I just downloaded this book this morning because I can't figure out how a photographer goes to Haiti in a disaster to do more than take pictures but actually does something more. I have only read a little bit and so far I find it very intriguing and a great read.
An Amazing Story
This is an amazing tell of one person making a difference in a complete stranger's life and in the case of this book many strangers. Michael's story is truly compelling and shows that there are still good people out in the world. The things Michael describes in this book about the earthquake in Haiti will leave a lasting image of what it is like for people dealing with the aftermath of a natural disaster. This was a very inspiring book and would highly recommend it!