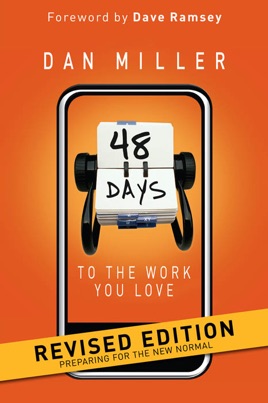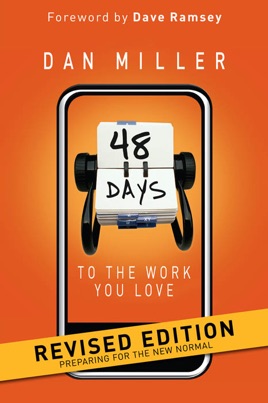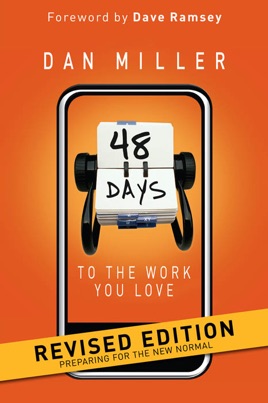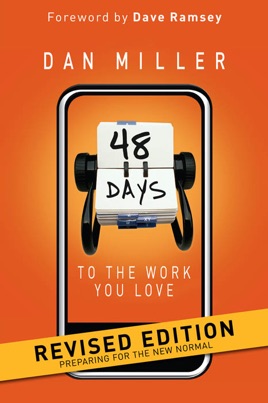 48 Days to the Work You Love Revised Edition
Publisher Description
In 2009, the U.S. unemployment rate exceeded ten percent. Today, when new work is found, it may not be traditional. Studies estimate half of the American workforce will soon consist of freelancers, consultants, independent contractors, entreprenuers, "electronic immigrants," and so forth. Are you ready for the new normal?

Dan Miller has seen it coming for years. But his thriving vocational best seller, 48 Days to the Work You Love, is not so much about finding a new job as it is learning about who we are really called to be in relation to our vocation—whatever shape that career may take in these changing times. According to the author, failing to make that fundamental discovery of calling is why so many people find themselves in jobs they hate. But now, thousands upon thousands are finding the work they love, thanks to practical advice from this leading career counselor.

Conversational and creative, Miller helps the reader understand one's God-given skills and abilities, personality traits, values, dreams, and passions. Doing so helps us recognize clear patterns that will point toward successful decisions along the career path. Step by step, 48 Days to the Work You Love reveals the process for creating a Life Plan and translating that plan into meaningful and fulfilling daily work. Let the countdown begin!
Wake up call
48 days gave me the incite to look within myself and see the things I can change to find my true God given passions. I found the book to be challenging in asking you to step out of your comfort zone and make those changes in your career that will ultimately bring you joy in the work you do. I have already put into practice some of the ideas behind the book and will highly recommend this book to others as well.
Awesome
This book helped guide me find my true passion
Excellent!
This book is packed full of inspiration and provides a great perspective on how we should view work. I am now on a path to fulfilling work and I am confident that it can be done!

I recommend this book to everyone I know.
More Books by Dan Miller & Dave Ramsey
See All