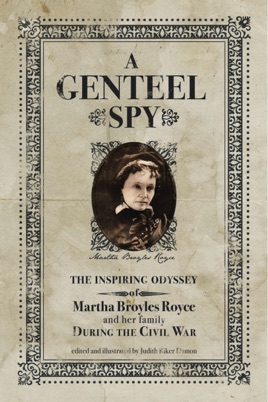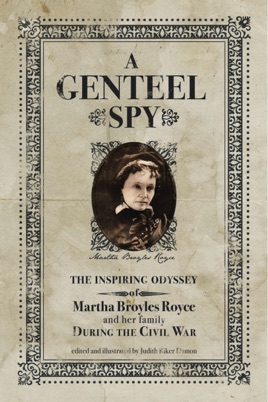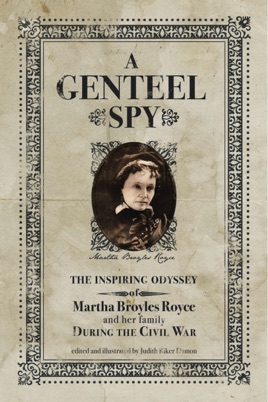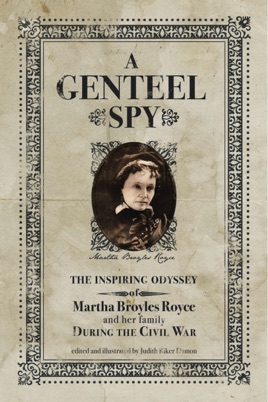 A Genteel Spy
The Inspiring Odyssey of Martha Broyles Royce and Her Family During the Civil War
Publisher Description
Betsey Royce knows better than to say anything on that day in 1862 when she peeks around the upstairs bedroom door to discover her mother staring out the window with a pair of field glasses. Martha Royce sits watching and counting as men in blue uniforms march up Columbia Turnpike and into Franklin, Tennessee. The Mysterious "It" Martha had been warning her husband Moses about for a year has finally arrived. For Betsey, that can mean only one thing: the war has come to her doorstep. 


Soon after, her idyllic life is shattered. First, Moses enlists as a scout for Confederate General John Bell Hood's army. Then Martha, Betsey, and Betsey's little sister Sally are forced into exile from Franklin as a result of Martha's spying on Union forces. Alone and facing an uncertain future, the Royce women begin an arduous two-year journey through the tattered Southern landscape of the American Civil War. A Genteel Spy is Betsey Royce's remarkable, true memoir of those times. 


Written ten years after the events, while Betsey was in college, this story chronicles Martha's courage and determination to see her family through the trials and devastation of the war, even after Moses is captured by the Union army and sentenced to die. 


Sometimes funny, sometimes nostalgic, but always honest, Betsey's memoir offers a unique insight into civilian life during America's bloodiest conflict. It serves as a reminder that sometimes, in the darkest hours, faith and determination are all that stand between life and death.