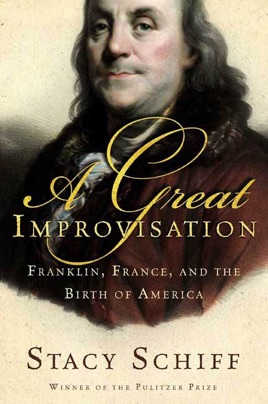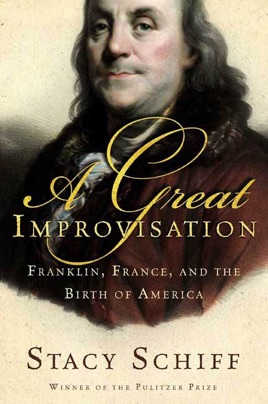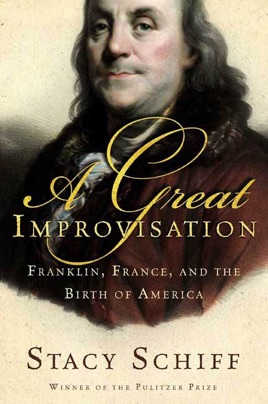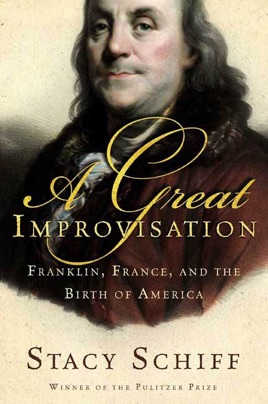 A Great Improvisation
Franklin, France, and the Birth of America
Publisher Description
In this dazzling work of history, a Pulitzer Prize-winning author follows Benjamin Franklin to France for the crowning achievement of his career

In December of 1776 a small boat delivered an old man to France." So begins an enthralling narrative account of how Benjamin Franklin--seventy years old, without any diplomatic training, and possessed of the most rudimentary French--convinced France, an absolute monarchy, to underwrite America's experiment in democracy.

When Franklin stepped onto French soil, he well understood he was embarking on the greatest gamble of his career. By virtue of fame, charisma, and ingenuity, Franklin outmaneuvered British spies, French informers, and hostile colleagues; engineered the Franco-American alliance of 1778; and helped to negotiate the peace of 1783. The eight-year French mission stands not only as Franklin's most vital service to his country but as the most revealing of the man.

In A Great Improvisation, Stacy Schiff draws from new and little-known sources to illuminate the least-explored part of Franklin's life. Here is an unfamiliar, unforgettable chapter of the Revolution, a rousing tale of American infighting, and the treacherous backroom dealings at Versailles that would propel George Washington from near decimation at Valley Forge to victory at Yorktown. From these pages emerge a particularly human and yet fiercely determined Founding Father, as well as a profound sense of how fragile, improvisational, and international was our country's bid for independence.
PUBLISHERS WEEKLY
Numerous bestselling volumes have been written recently on the man one biography called "the first American." Pulitzer Prize winner Schiff (for V ra) eloquently adds to our understanding of Benjamin Franklin with a graceful, sly and smart look at his seven-year sojourn in France in his quasi-secret quest to secure American independence by procuring an alliance with the French. Drawing on newly available sources, Schiff brilliantly chronicles the international intrigues and the political backbiting that surrounded Franklin during his mission. "A master of the oblique approach, a dabbler in shades of gray," she writes, "Franklin was a natural diplomat, genial and ruthless." She deftly recreates the glittering and gossipy late 18th-century Paris in which Franklin moved, and she brings to life such enigmatic French leaders as Jacques-Donatien Chaumont, Franklin's closest adviser and chief supplier of American aid, and Charles Vergennes, the French minister of foreign affairs, who helped Franklin write the French-American Alliance of 1778. Franklin also negotiated the peace of 1783 that led not only to the independence of the colonies from Britain but also to a bond between France and America that, Schiff says, lasted until WWII. Schiff's sure-handed historical research and her majestic prose offer glimpses into a little-explored chapter of Franklin's life and American history.