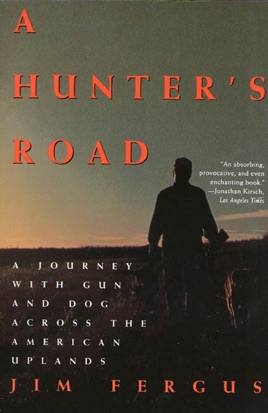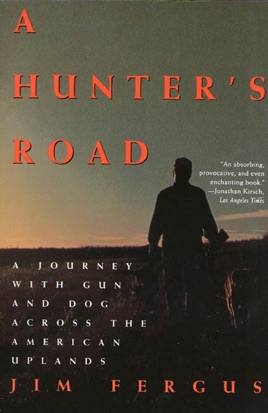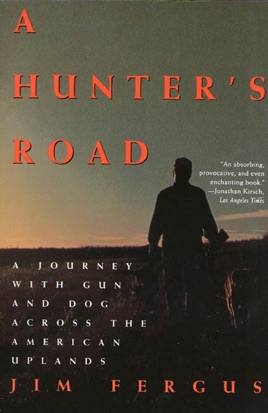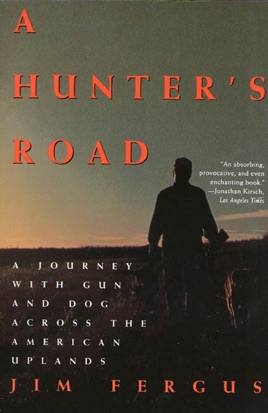 A Hunter's Road
A Journey with Gun and Dog Across the American Uplands
Publisher Description
In an epic season of sport, Jim Fergus and his trusty Lab, Sweetzer, trek the mountains, plains, prairies, forests, marshes, deltas, and deserts of America.
PUBLISHERS WEEKLY
In September 1990 freelance sportswriter Fergus bird-hunted during the opening days of the sage grouse season in Wyoming, blue grouse season in Colorado and chukar season in Idaho. Five months later, this first-time author and his yellow Labrador, Sweetzer, had hunted (and retrieved) 21 species of game birds in 24 states during a 17,000-mile journey recounted here with asides providing recipes for how to cook the various catches. Man and dog tramped in woods and fields, through swamps and deserts; they observed a shoot on a private game ranch and met hunters (and dogs) from all walks of life. Fergus gives a splendid tour of the countryside and a spirited defense of hunting as a sport, sharing his worries about the growth of anti-hunting sentiment and the decline in bird population due to loss of habitat. A fine travel-and-adventure tale, both for hunters and readers who enjoy the outdoors. ( Sept. )
Every Upland Game Hunter Understand
Great book about bird hunting.