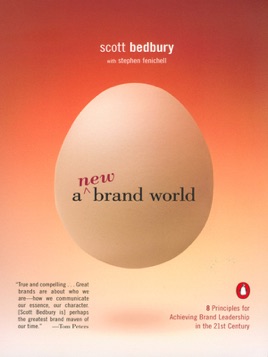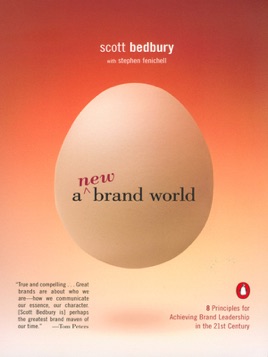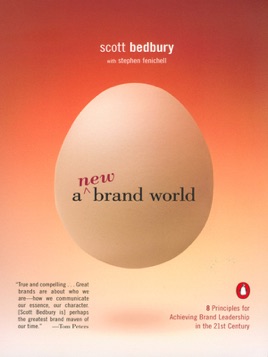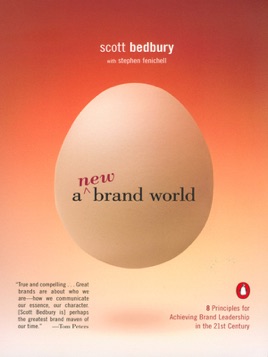 A New Brand World
Eight Principles for Achieving Brand Leadership in the Twenty-First Century
Publisher Description
What does it really take to succeed in business today? In A New Brand World, Scott Bedbury, who helped make Nike and Starbucks two of the most successful brands of recent years, explains this often mysterious process by setting out the principles that helped these companies become leaders in their respective industries. With illuminating anecdotes from his own in-the-trenches experiences and dozens of case studies of other winning—and failed—branding efforts (including Harley-Davidson, Guinness, The Gap, and Disney), Bedbury offers practical, battle-tested advice for keeping any business at the top of its game.
PUBLISHERS WEEKLY
Bedbury, who headed advertising and marketing divisions for Nike and Starbucks during their phenomenal growth, coaches on establishing a memorable brand in this appealing, well-organized guide. Observing consumers overwhelmed by countless choices, he argues that now's the time to build a brand that evokes trust from its customers. "Unless your brand stands for something, it stands for nothing," he declares, as he explains methods for companies big and small to articulate their essence and ethos (their "genetic code" in Bedbury's catchy parlance) to core customers, potential customers and employees. The inside stories on Nike and Starbucks constitute the bulk, but Bedbury elaborates his belief that "the brand is the sum total of everything a company does" with lively anecdotes from the experiences of Harley-Davidson, Microsoft and others. To Bedbury, brands have not only a genetic code but also karma. As strongly as he emphasizes the need to develop growth strategies that spring organically from a brand's core, he also believes that successful brands respect or meet customers' emotional needs. The histories of his companies have provided Bedbury with much material about a company's relationship to its community, and he's especially cogent on stewardship of a brand once it's established and growing, highlighting questions of leadership and responsibility to the world beyond the office. He calls for advertising and marketing that will inspire rather than merely inform ( la "Just Do It"). In the course of explaining his eight principles, Bedbury reminds aspiring industry leaders to pay attention to simplicity, relevance and innovation while counseling them to focus patiently on the long run. (On sale Mar. 4)
It's a damn good book
You read right. It's a good book.