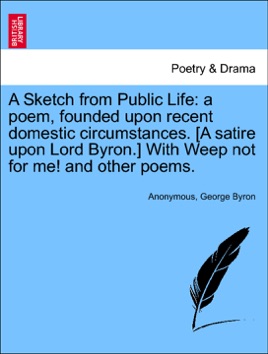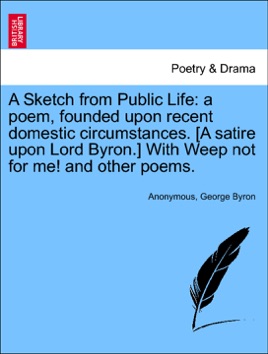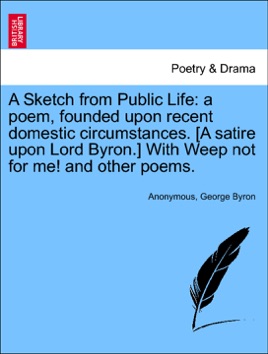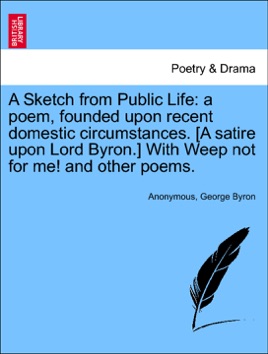 A Sketch from Public Life: a poem, founded upon recent domestic circumstances. [A satire upon Lord Byron.] With Weep not for me! and other poems.
Publisher Description
The POETRY & DRAMA collection includes books from the British Library digitised by Microsoft. The books reflect the complex and changing role of literature in society, ranging from Bardic poetry to Victorian verse. Containing many classic works from important dramatists and poets, this collection has something for every lover of the stage and verse.
More Books by Anonymous & George Byron
See All