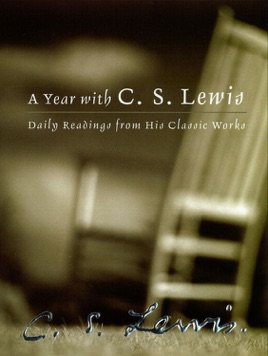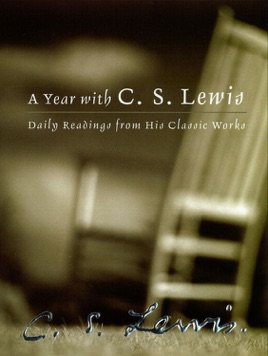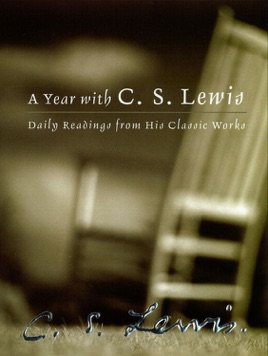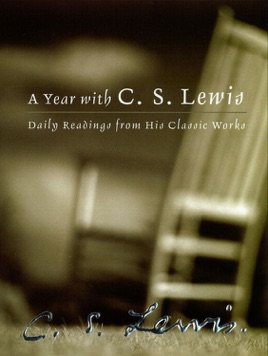 A Year with C. S. Lewis
Daily Readings from His Classic Works
Publisher Description
The classic A Year with C.S. Lewis is an intimate day-to-day companion by C.S. Lewis, the most important Christian writer of the 20th century. The daily meditations have been culled from Lewis' celebrated signature classics: Mere Christianity, The Screwtape Letters, The Great Divorce, The Problem of Pain, Miracles, and A Grief Observed, as well as from the distinguished works The Weight of Glory and The Abolition of Man. Ruminating on such themes as the nature of love, the existence of miracles, overcoming a devastating loss, and discovering a profound Christian faith, A Year with C.S. Lewis offers unflinchingly honest insight for each day of the year.
PUBLISHERS WEEKLY
This book of daily readings, culled from C.S. Lewis's major nonfiction writings like The Screwtape Letters, Mere Christianity, Miracles and A Grief Observed, might be called the thinking Christian's devotional: it is deeper and meatier than most other devotionals on the market. With 366 entries (including one for Leap Year) that are typically one or two paragraphs each, Klein has managed to distill some of the most memorable passages from Lewis's famous corpus. Interestingly, she includes a bit of Lewis trivia for each day of the year, and often pairs the reading with the biographical information: for example, we learn that on March 21, 1957, Lewis married Joy Davidman Gresham, and the entry for that day is about their marriage. Three separate indices list the sources by book, by day and by selection title or theme.
Incredible!
I've been reading this, once a day, for a couple months, and each day it causes me to critically think and wonder about my actions and beliefs. It has made me want to read his other, full books, even more. If you don't know CS Lewis other than the Narnia series, this is a great way to learn about him.