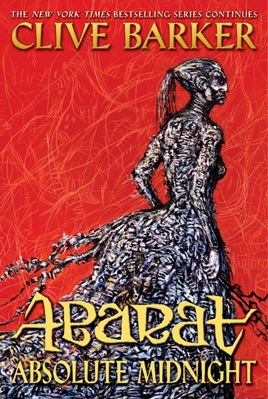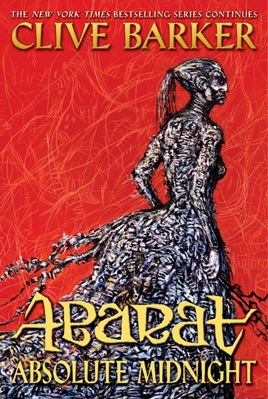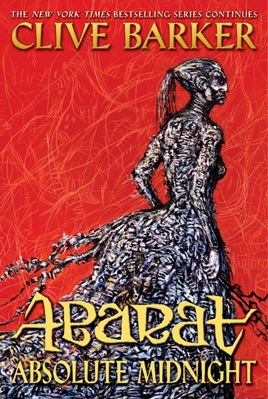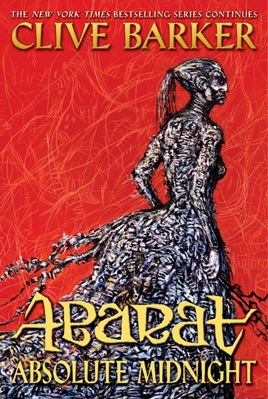 Abarat: Absolute Midnight
Publisher Description
Clive Barker, author of The Thief of Always, delivers an epic battle filled with fantasy and adventure that readers won't want to put down!

Candy Quackenbush, her allies, and her enemies are back in Abarat: Absolute Midnight, the third book in Clive Barker's New York Times bestselling Abarat series.

"The waiting is over. Tomorrow there will be no dawn. Only midnight, absolute and eternal." Mater Motley, the Old Mother of Darkness herself—following the events of Abarat and Abarat: Days of Magic, Nights of War—has crafted a scheme that may destroy the Abarat, a vast archipelago where every hour is an island in one eternal day.

When Candy discovers Mater Motley's secret plot, she realizes that only she can bring an end to the destruction. Only she can stop the complete darkness threatening to abolish all hope and happiness from the Abarat.
PUBLISHERS WEEKLY
Candy Quackenbush travels from Chickentown, Minn., to a fantastic otherworld of unbelievable characters, including the Lord of Midnight, Christopher Carrion. "The author's imagination runs wild as he conjures some striking imagery." (Barker's surreal illustrations are not included in this paperback.) Ages 10-up.
For Some
reason I am reminded of a junior Imajica as I read the Abarat books. This is a good thing as they are quite fun to read. I imagine the scary parts would be scary for a younger reader but for an adult the scenes are like a bit of spicy seasoning on your favorite meal. Anyway, the characters are fantastic and the world leaps to life. Give the books a shot, you will not be disappointed.
Clive Barker continues to amaze ,mesmerize and surprise !
I legit just finished this book and I can't wait for the 4th and 5th books! Again you plunged into a descriptive,vivid world called the Abarat. I am a fan of this quintet, and I must say this is forever a favorite series of mine.
What kind of end was that?
There had better be another book that ending was worse than a Stephen king novel, three books and ten years of my life, a and it ends like that , so not funny!