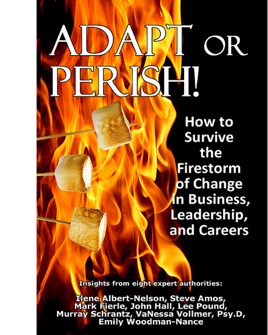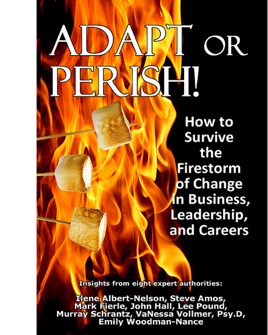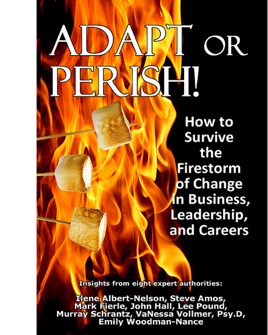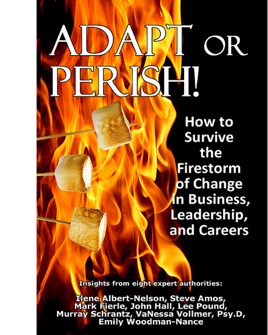 Adapt or Perish! How to Survive the Firestorm of Change in Business, Leadership, and Careers
Publisher Description
Adapt or Perish, written by Ilene Albert-Nelson, Steve Amos, Mark Fierle, John Hall, Lee Pound, Murray Schrantz, VaNessa Vollmer, Psy.D, and Emily Woodman-Nance, expert authorities on business, leadership, and career transitions, will guide you through the constant fundamental changes taking place in today's economy that affect everybody's businesses and careers.

In today's world, we must learn how to take advantage of these changes, how to use the new technologies that appear almost daily, and how to navigate through an economy in which jobs have become more temporary and job search more entrepreneurial.

Adapt or Perish will take you behind the scenes in business, leadership and careers to show you which strategies will succeed and which will not in this new economy. It will make you aware of new ideas, new possibilities, , new ways of thinking, and new ways to become the new leaders of tomorrow.