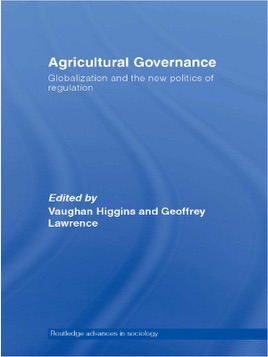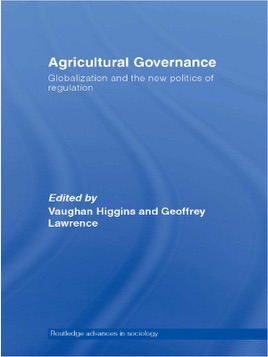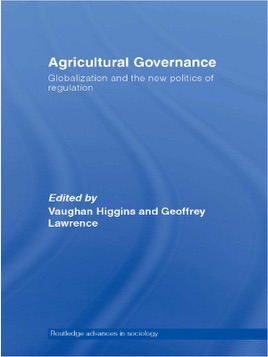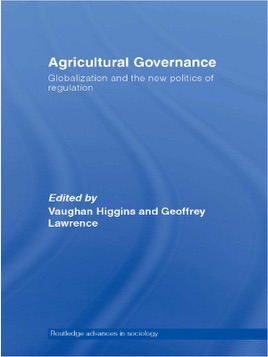 Agricultural Governance
Globalization and the New Politics of Regulation
Publisher Description
Food security and sustainability are arguably the most important issues facing the agri-food sector at the beginning of a new millennium. In an era of globalization, where nation states appear to have a diminishing role in governing these matters, the existing and emerging power relations underpinning agri-food regulation demand renewed scholarly attention.

Drawing upon the expertise of some of the most prominent writers in rural sociology, geography and anthropology, this book shows how globalization processes open up a new regulatory politics in which 'non-political' forms of governing play an increasingly influential role in shaping agricultural production and consumption.

The first of its kind to critically and comprehensively examine new forms of governing and regulation, this important text explores the relationship between globalization and new sites, spaces and agents of agricultural regulation, using detailed case studies in developed nations to illustrate points made. Demonstrating the political significance of regulatory mechanisms extending beyond the state, the book also discusses the consequences for the governing of the agri-food sector.
More Books by Vaughan Higgins & Geoffrey Lawrence
See All