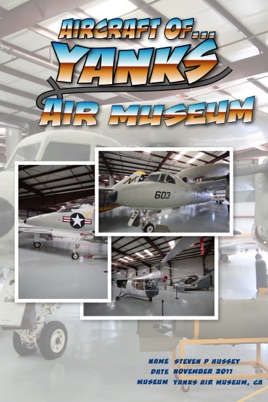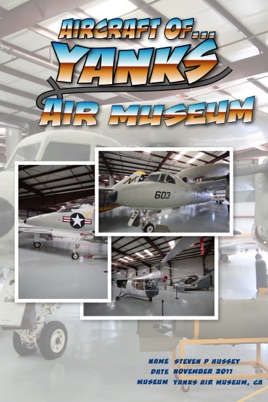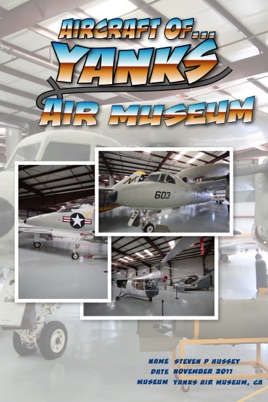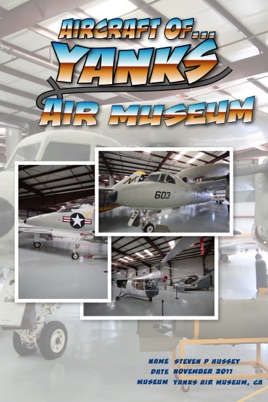 Aircraft of Yanks Air Museum
Publisher Description
The 'Yanks' Aviation Museum is one of two aircraft museums at Chino Airfield, in Chino, California. The airfield is located east of Los Angeles. The other museum is 'Planes of Fame' that lies about a mile further east.


'Yanks' is an excellent museum, has an 'Restoration' hangar that is open to the public if accompanied by a docent. There is also a substantial 'bone yard' which has a variety of jets, planes and helicopters in various states of repair. 


This book has pictures of the aircraft in all three.


The aircraft are: Aeronca C-2 Sport, American Eagle A-1, Beech UC-43B Staggerwing, Bell 47-D, Bell AH-1J Cobra, Bell P-39N Airacobra, Bell P-63A-7 King Cobra, Boeing B-52 Nose, Brunner Winkle Bird BK, Candor Cl-13B Saber Mk 6, Cessna AW, Cessna UC-78 Bobcat, Consolidated PB4Y-2 Privateer, Convair F-106B Delta Dart , Curtis Command-Aire, Curtis JN-4D Jenny, Curtiss C-1 Robin, Curtiss C-46 Commando, Curtiss O-52 Owl, Curtiss P-40E-1, Douglas A-4C Skyhawk, Douglas C-47, Douglas SBD-4 Dauntless, Fairchild C-123 Provider, Fiesler Fi 103 V-1, Grumman A6 Intruder, Grumman Albatross, Grumman E-2C Hawkeye, Grumman F-14A Tomcat, Grumman F4F Wildcat, Grumman F6F-5 Hellcat, Grumman F11 A-1 Tiger, Grumman G-21 Goose, Grumman RF-9J Cougar, Grunman TBM Avenger, Hawker GR-3 Harrier, Kellet KD-1A Autogiro, Lockheed F-104 Starfighter, Lockheed P-38 Lightning, Lockheed T-33A, Lockheed UC-40D Electra Junior, Mahoney Ryan B-1 Brougham, McCulloch HUM1, McDonnell Douglas Rf-4 Phantom II, Model 11 Ohka, Moth Aircraft DH-60 Gipsy Moth, Mutual Aircraft X-87-M Blackbird, Naval Aircraft Factory N3N-3 Yellow Peril, North American B-25J Mitchell North American F-100C-25 Super Sabre, North American FJ-1, North American P-51A Mustang, North American P-51D Mustang, Northrop F-5A Freedom Fighter, Northrop T-38A Talon, Pigeon Flying Boat, Republic F-84E Thunderjet, Republic F-105D Thunderchief, Republic P-47M-1 Thunderbolt, Roos Lincoln Page LP-3, Schultz ABC, Sikorsky R48 Helicopter, Standard J-1, Stearman 4-D Junior Speed Mail, Stearman YPT-9B, Swallow Airplane TP, Thomas Morse S-4C Scout, Travel Air 2000, Vought A-7 Corsair II, Waco UEC Biplane, YPT-9B Cloudboy.
More Books by Steven P. Hussey
See All