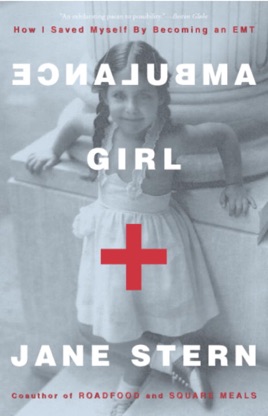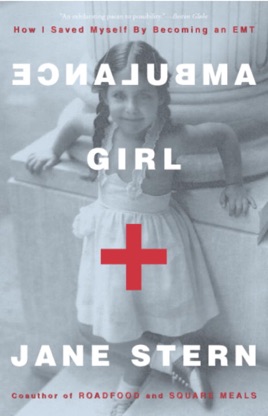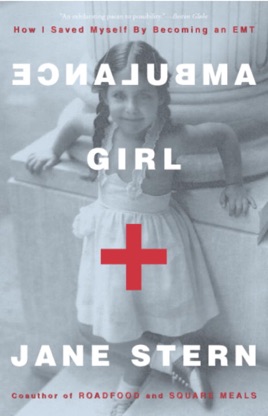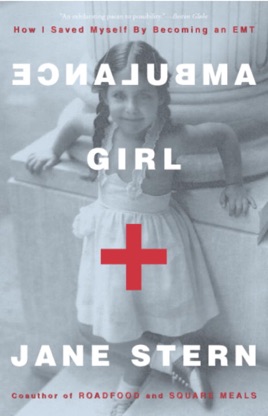 Ambulance Girl
How I Saved Myself By Becoming an EMT
Publisher Description
The basis for the movie starring Kathy Bates, Ambulance Girl is an inspiring story by a woman who found, somewhat late in life, that "in helping others I learned to help myself."

Jane Stern was a walking encyclopedia of panic attacks, depression, and hypochondria. Her marriage of more than thirty years was suffering, and she was virtually immobilized by fear and anxiety. As the daughter of parents who both died before she was thirty, Stern was terrified of illness and death, and despite the fact that her acclaimed career as a food and travel writer required her to spend a great deal of time on airplanes, she suffered from a persistent fear of flying and severe claustrophobia. Yet, this fifty-two-year-old writer decided to become an emergency medical technician.

Stern tells her story with great humor and poignancy, creating a wonderful portrait of a middle-aged, Woody Allen–ish woman who was "deeply and neurotically terrified of sick and dead people," but who went out into the world to save other people's lives as a way of saving her own. Her story begins with the boot camp of EMT training: 140 hours at the hands of a dour ex-marine who took delight in presenting a veritable parade of amputations, hideous deformities, and gross disasters. Jane—overweight and badly out of shape—had to surmount physical challenges like carrying a 250-pound man seated in a chair down a dark flight of stairs. After class she did rounds in the emergency room of a local hospital.

Each call Stern describes is a vignette of human nature, often with a life in the balance. From an AIDS hospice to town drunks, yuppie wife beaters to psychopaths, Jane comes to see the true nature and underlying mysteries of a town she had called home for twenty years. Throughout the book we follow her as she gets her sea legs, bonds with the firefighters who become her colleagues, and eventually, comes to be known as Ambulance Girl.
PUBLISHERS WEEKLY
At 52, Stern, a well-known foodie she and her husband, Michael, have coauthored some 20 books on American culture and food, including Roadfood found herself profoundly depressed. Holed up in the couple's Connecticut home, she'd lost interest in doing much of anything. Phobias (bus riding, air travel, claustrophobia, etc.) made her isolation worse. One day, on a whim, she responded to the "volunteers wanted" notice at the local firehouse and signed up for EMT training. No one teaching "boot camp" style classes would have tolerated a queasy (much less depressed or phobic) recruit, so she had to tough it out. Humor definitely helped. As Stern remarks, after a few classes covering major trauma, "I am no longer clinically depressed but instead am dying of everything simultaneously." Some of her class notes are funny, like her list of EMT no-nos: don't replace organs hanging from bodies, don't give CPR to a severed head, don't attempt to revive someone in a "state of advanced decomposition" and if "you have a patient whose leg or arm is partially amputated, do not pull it off to make things 'neat.' " After training and certification, the real work started, and while initially it did the trick "in helping others I learned to help myself" the ultimate truth, that she couldn't save everyone, brought back her depression. Stern's memoir is a quirky mix of humor, self-doubt and courage.
Ambulance Girl.....hits home
I really enjoyed this book. As a nurse that became a nurse at 43, I really felt a kindred spirit with Jane. I felt so much older than my classmates. I've never been sorry about the choice I made.