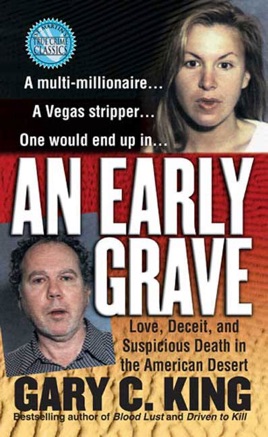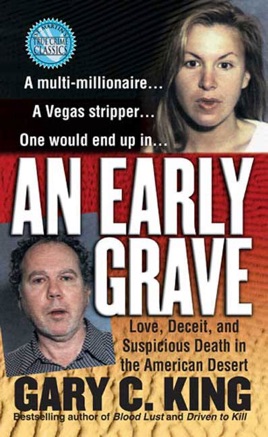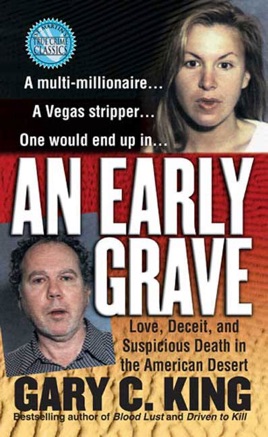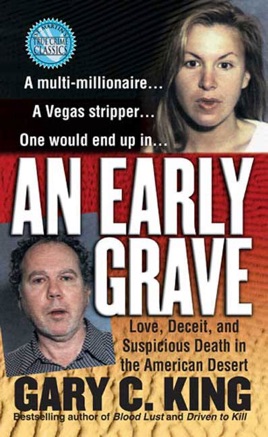 An Early Grave
Love, Deceit, and Suspicious Death in the American Desert
Publisher Description
On September 17, 1998, police found Las Vegas gambling magnate Ted Binion lying dead on the floor of his palatial home, an empty bos of Xanax beside him. The police had been called by Binion's live-in lover, Sandra Murphy, 23, a California girl who had been working in a Vegas strip club when Binion had first met her. At first it seemed it was a fatal drug overdose that killed the handsome multi-millionaire. But was it?

A few days later, Binion's "friend" Rick Tabish was arrested for trying to break into a vault where the eccentric millionaire had stored seven million dollars' worth of silver bars and coins. Family members hired ex-homicide detective-turned-private investigator Tom Dillar to start digging into the case. Dillard turned over the evidence he collected to Las Vegas police. What they found led to Binion's death being ruled a homicide and Murphy and Tabish's arrest for murder.

The state said they were greedy lovers who'd conspired to kill Binion before they could strike Murphy out of his will, while the defense claimed that his vengeful family was trying to railroad Murphy to keep her from inheriting her fair share of the estate. The two sides collided in court, amid lurid charges and countercharges of physical abuse, drug use and illicit passion, in what became the Southwest's Murder Trial of the Century!