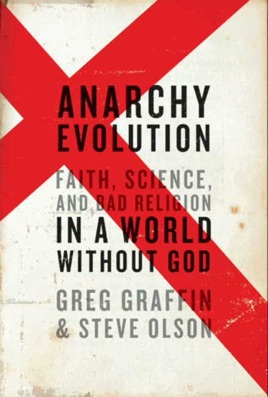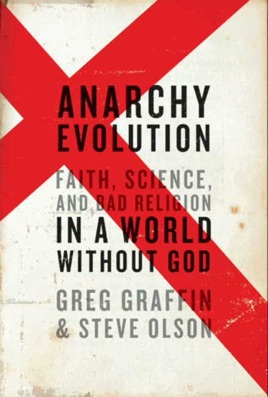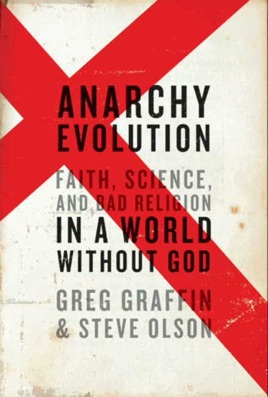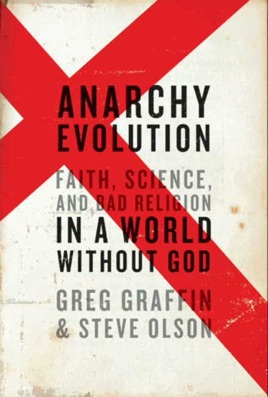 Anarchy Evolution
Faith, Science, and Bad Religion in a World Without God
Publisher Description
"Take one man who rejects authority and religion, and leads a punk band. Take another man who wonders whether vertebrates arose in rivers or in the ocean….Put them together, what do you get? Greg Graffin, and this uniquely fascinating book." —Jared Diamond, author of Guns, Germs, and Steel Anarchy Evolution is a provocative look at the collision between religion and science, by an author with unique authority: UCLA lecturer in Paleontology, and founding member of Bad Religion, Greg Graffin. Alongside science writer Steve Olson (whose Mapping Human History was a National Book Award finalist) Graffin delivers a powerful discussion sure to strike a chord with readers of Richard Dawkins' The God Delusion or Christopher Hitchens God Is Not Great. Bad Religion die-hards, newer fans won over during the band's 30th Anniversary Tour, and anyone interested in this increasingly important debate should check out this treatise on science from the god of punk rock.
Anarchy Evolution- a must read for Bad Religion & Evolutionary Biology fans
Greg Graffin PhD details a brief history of his musical and intellectual development as well as a rationalizing of his worldview. The frontman of Bad Religion gives interesting anecdotes about his band's ups and downs, giving the reader a deeper understanding of its 30 year history. Most of the book elaborates upon biological, social, and evolutionary concepts, sometimes drawing parallels from Graffin's life, experiences, his view of Punk Rock and his expertise in the life sciences. This book may be informative and interesting to any who enjoy Bad Religion's music, as it is written with in a way that echoes the intellectually dissentful manner that helped make the band successful.
Nintink
Better then I expected. Greg shares his experiences about growing up and discovering punk rock. Something I related to since I was 14 in 1982. I followed the same idealisms
Big fan and great read!
I must start this review off by admitting that I read this book solely because I am such a huge fan of Bad Religion. Musically there is no bigger influence in my life than Greg Graffin's songwriting. I must admit the book started kind of slow and read a little like a textbook. But, once I got to the meat of the text it really became interesting and thought-provoking. Where I found the most interest was the correlations that were made between punk rock, life experience and science. I ended up finishing the book in just a few days after I got through the beginning. I encourage people to read this because it challenges a lot of the standard beliefs that most people have and gives great reasoning behind the arguments in ways, I feel, most people never even consider. I look forward to reading the rest of his books soon.
More Books by Greg Graffin & Steve Olson
See All